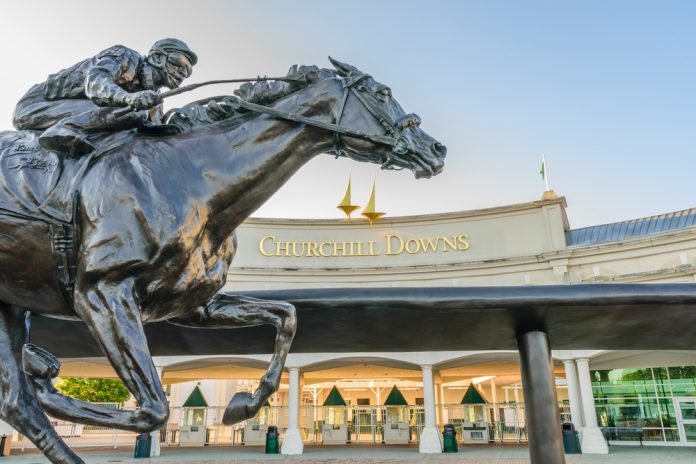 Churchill Downs Incorporated has announced plans for three major multi-year capital investments to transform key areas of Churchill Downs Racetrack, which aim to provide 'new, unique and extraordinary guest experiences for the Kentucky Derby in the coming years'.
The firm has also highlighted record second quarter revenue and adjusted EBITDA in its latest financial update, alongside an announcement regarding two significant expansion projects.
Furthermore, a $76 million expansion at Derby City Gaming will include the construction of a hotel, additional gaming positions and enlargement of current amenities at the facility in order to better serve and attract guests.
This will add 135,000 square feet of new space to the venue, and open with 200 additional gaming positions. The new space will be able to ultimately accommodate up to 400 new gaming positions and will include a VIP gaming space.
"Derby City Gaming continues to exceed the company's expectations," said Bill Carstanjen, CEO of CDI. "The expansion of this premier gaming property is intended to create an elevated experience for our guests that is inclusive of all their hospitality needs, and is anticipated to fuel ongoing growth in purse contributions for Churchill Downs Racetrack."
Alongside these expansion projects, CDI has also reported record net revenue of $515.1 million compared to $185.1 million during 2020 when nationwide shutdowns due to the global health pandemic were being enforced.
Second quarter net income of $108.3m million came in contrast to a loss of $118.8 million in the prior year's quarter, with record adjusted EBITDA of $233.3 million increasing from $30.1 million one year earlier.
Breaking these figures down across the group's key reporting segments, 'Gaming' revenue reached $186 million (2020: $37.3 million), primarily due to the temporary suspension of operations of all properties, and the loss of revenue at each, during the prior year.
Adjusted EBITDA increased to $119.8 million (-$1.8 million), driven by a $69.8 million increase from wholly-owned gaming properties and a $51.8 million rise from equity investments, both of which were due to increased operating efficiencies and the aforementioned temporary suspension.
TwinSpires' revenue nudged forward to $135.9 million (2020: $121.7 million), due to a $7.2 million increase from horse racing and a $7 million uptick from sports and casino, the latter of which came as a result of expansion in additional states and increased marketing and promotional activities.
Adjusted EBITDA dropped from $38.7 million to $23.1 million, which CDI aligns to a $8.2 million decrease from horse racing due primarily to an increase in marketing and advertising expense associated with the running of the 147th Kentucky Oaks and Derby with capacity restrictions.
This, it added, was partially offset by an increase in net revenue, as well as a $7.4 million increase in the loss from the sports and casino business due to increased marketing and promotional activities.
The group's 'Live and Historical Racing' segment scored the highest revenue outcome during the second quarter with $190.5 million (2020: $30.3 million), with adjusted EBITDA reaching $98.4 million (2020: $3.6 million).