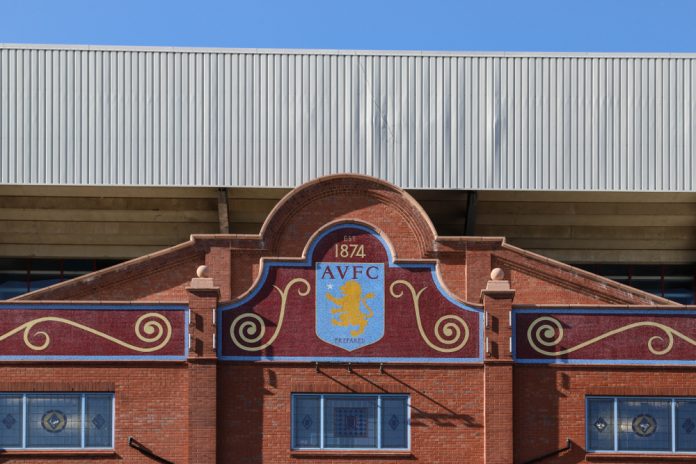 Aston Villa FC has named Monster Energy its new official energy drink partner under the terms of a two-year agreement.
The deal will enable Monster Energy to promote its brand via the UK professional football space, with the firm able to promote its brand across the Premier League team's channels and engage with its international fanbase.
For Aston Villa, the agreement represents another major expansion of its sponsorship portfolio, building on deals signed this year with Cazoo, Skilling, LT and OB Sports.
"We are delighted to welcome Monster Energy to Aston Villa as the Club's Official Energy Drink Partner," said Nicola Ibbetson, Chief Commercial Officer at Aston Villa FC.
Monster Energy is a global brand who are dedicated to enhancing the world for both athletes and fans. We look forward to working with them over the next two years."
The agreement further strengthens Monster Energy's UK-focused sports-based marketing and branding activities, with the company having previously partnered with Aston Villa's fellow Premier League clubs Tottenham Hotspur, Everton, Southampton and West Ham United, as well as The Villains' West Midlands rivals Wolverhampon Wanderers.
Outside of football, the company has also worked to engage with a global sporting audience via its sponsorship arrangement with the Ultimate Fighting Championship (UFC).
Jimmy Goodrich, SVP Marketing Monster Energy EMEA, commented: "We're incredibly proud to be able to announce our partnership with Aston Villa and look forward to bringing that same sense of excitement to the wider fanbase.
"Like them, we're longing to step back into capacity stadiums as soon as possible and are excited about how we work with the Club and the fans, both in the UK and abroad, to bring everyone closer together whether digitally or in person."