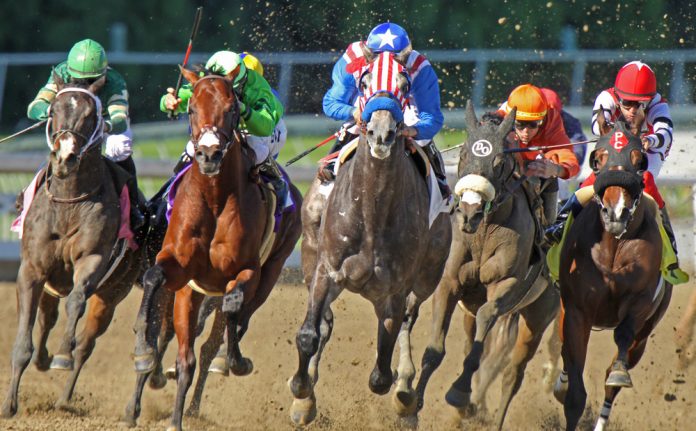 The Breeders' Cup World Championship, one of the staple meetings of the US horse racing calendar, has renewed its distribution deal with HBA Media.
Marking HBA's 10th year as distributor of the fixture, the multi-year deal covers exclusive linear and digital distribution of the 2022, 2023 and 2024 events.
The upcoming 2022 edition of the tournament will take place from 4-5 November at Keeneland Racecourse, Kentucky, with HBA delivering coverage of the event internationally.
Drew Fleming, Breeders' Cup CEO, said: "As we near our 10-year association with HBA, we couldn't be more pleased with the expanded distribution of the Breeders' Cup World Championship to international audiences, unimaginable a decade ago.
"Global competition among the world's greatest horses, jockeys and trainers is one of the hallmarks of the Breeders' Cup, and we are delighted to showcase the two best days of thoroughbred racing each year in more than 120 territories around the world through the leadership and expertise of HBA."
Last year, HBA distributed content from the tournament – one of the US horse racing scene's signature race meetings – to several media outlets globally, spread across 120 different territoires.
These included Sky Sports Racing, a long-standing broadcaster of the Cup; ITV Racing, with the UK network dispatching a team to the US specifically to cover the event; RacingTV, which covered the entire event for the first time; and NBC, which produced a multiple-hour broadcast. 
An additional element of the decade-long arrangement has seen HBA produce a 'Golden Hour' programme for the finale for an international audience over the past eight seasons.
"It is a huge achievement to have retained such a longstanding association with the Breeders' Cup," remarked HBA Chief Executive Henry Birtles.
"The event is a sporting phenomenon, and we look forward to working closely with their team in showcasing this great event to the world.
"Autumn will see the team embark on a distribution and production marathon – representing three of the finest horse racing events in the world – starting with the Prix de l'Arc de Triomphe in early October followed by the Melbourne and Breeders' Cups in November."
The deal follows on from two similar agreements secured by HBA Media earlier this year, retaining media rights to a number of major racing events in Europe.
In May, HBA linked with France Galop, which named the racing media distributor its global partner for the next four years, in a deal encompassing the flat and steeplechase authority's entire portfolio of fixtures.
The following month, the company put pen to paper with Royal Ascot racecourse, distributing coverage of this year's festival to 20 broadcasters across 170 territories – this included Sky Sports Racing, ITV Racing, Virgin Media, NBC and Peacock, among others. 
Justin McDonald, Vice President Marketing & Digital for the Breeders' Cup, added: "HBA has done a wonderful job of expanding the Breeders' Cup brand through its broadcast distribution prowess and has been an essential partner in executing our international strategy and successfully promoting the World Championships to a global audience."