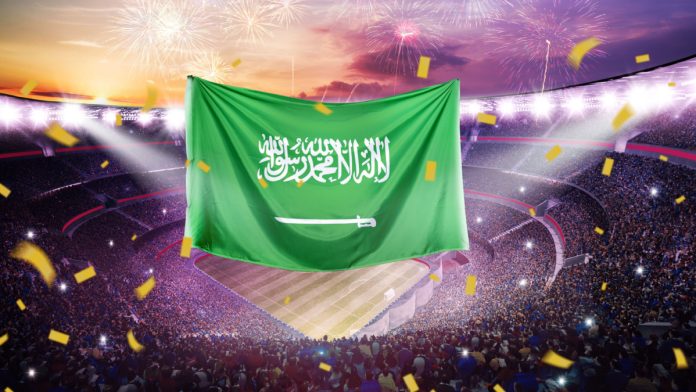 The Kingdom of Saudi Arabia has been selected to host this year's Fifa Club World Cup for the first time in its history. 
It comes three days after Real Madrid managed to win the 2022 tournament's final in Morocco against Saudi side Al-Hilal – the first club from the Kingdom to reach the closing round of the competition.
Although Saudi Arabia has been previously criticised by human rights watchdogs like Amnesty International and Reprieve, becoming the sixth nation to ever host the competition since its beginning in 2000 will strengthen the country's "desire to be a force for good", Saudi Arabia's Sports Minister Prince Abdulaziz bin Turki Al-Faisal said.
He added: "We are honoured and extremely excited to be given the opportunity to welcome the world's leading football clubs and their fans to Saudi Arabia.
"Many fans will have recently witnessed our ability as a nation to compete at the highest possible level on the pitch. Now we have the chance to prove we are also world-class hosts off it.
"This is another important step forward on our journey of transformation in football and as a country and I trust all involved will see for themselves the undeniable progress being made at many different levels.
"We host international sports for the simple reason that we truly believe in the power of sport to inspire our boys and girls, to create new connections and build new relationships."
Additional reports have been circulating that Saudi Arabia will be named an official sponsor for the 2023 Women's World Cup as well, which has also sparked backlash from some of the international organisations.
Commenting on the news, Amnesty released a statement: "Fifa has yet again disregarded Saudi Arabia's atrocious human rights record.
"Hard on the heels of awarding the Visit Saudi tourism site as a sponsor of the Women's World Cup, it has announced the kingdom as host of the Club World Cup without any consideration of freedom of expression, discrimination or workers' rights."
Further efforts to turn the Kingdom into a potential global sports hotspot include an alleged joint bid with Greece and Egypt to host the 2030 Fifa World Cup, as well as securing the hosting rights for the 2027 Men's Asian Cup and bidding to host the Women's Asian Cup in 2026.