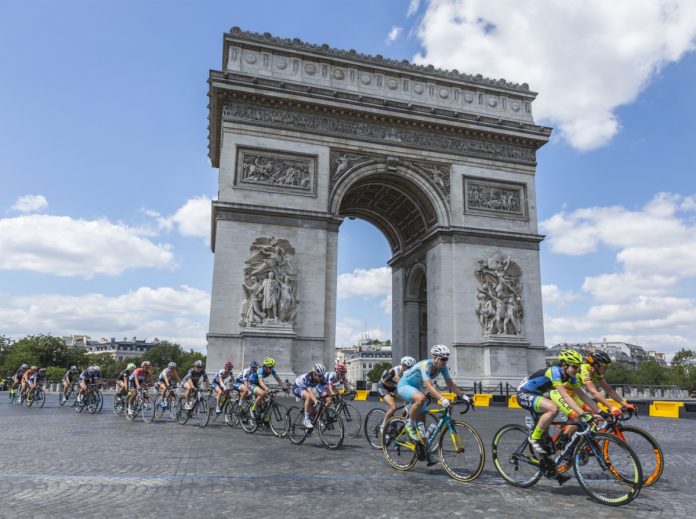 The Tour de France – cycling's flagship event – will remain on NBC for a further six years after a broadcast rights agreement to remain with the firm until 2029. 
To be broadcast on the NBC network, as well as its streaming platform Peacock from 2024 onwards, the Amaury Sports Organisation (ASO) extended the tour's broadcast deal with NBC to include key stages of the cycling race and extended programming on Peacock.
The Tour de France deal also includes additional coverage, highlights, stage replays and interviews with some of the race's most notable competitors.
"We are delighted to be able to extend our long-term partnership with the NBCU group, which promotes the Tour de France and all the major ASO sporting events to the American public on a cross-platform basis, including women's cycling, such as the Tour de France Femmes avec Zwift," said Yann Le Moënner, CEO of ASO.
The Tour de France Femmes will also be broadcast on NBC alongside the men's race, along with the women's and men's La Vuelta a Espańa, Spain's largest cycling race.
Additional races such as the Paris-Roubaix, La Fleche Wallonne, Liege-Bastogne and the Criterium du Dauphine will also air on NBC and its platforms.
The ASO's partnership with NBC goes back to 2001 when the broadcaster showed an interest in cycling during Lance Armstrong's tenure at the top of the game.
Yann Le Moenner, ASO Chief Executive, added: "The combined coverage via Peacock, which will show the entire races from the beginning to the end, and network television, will ensure that everyone has access to the best of world cycling.
"Super fans won't miss any of the twists and turns that cycling holds."