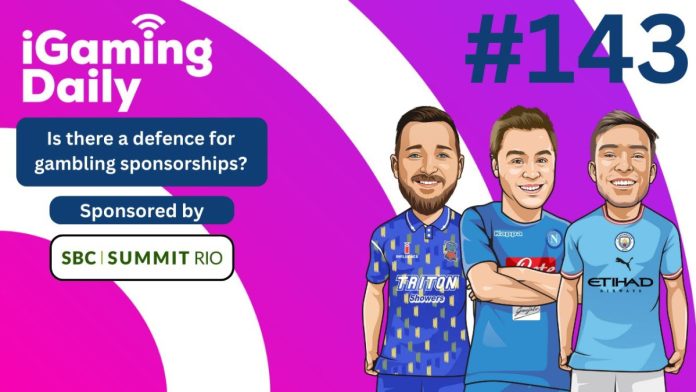 EFL Chairman Rick Parry's defence of football's relationship with gambling was analysed in a recent edition of the iGaming Daily.
Parry took a seemingly unique stance among high-profile figures in the game, stating that EFL research reveals that there isn't any evidence that 'sponsorship leads to an increase in gambling or gambling harm'.
Insider Sport Business Journalist Callum Williams and Editor Joe Streeter were joined by SBC Sponsorship Director George Harborne to break down what Parry's comments mean to the overall relationship between gambling and football.
Harborne believes that Parry's comments were the strongest statement made for the continuation of gambling sponsorship within the sport, recognising his pragmatism when it pertains to the links between promotion and problem gambling.
In regards to the current economic strain, Streeter highlighted that gambling sponsorship deals still hold lucrative value, enabling clubs to elevate long term ambitions.
These deals have been heavily prevalent in English football for the best part of three decades, and Harborne noted that, revealing that we have started to see a slight decline in gambling sponsorship deals post-COVID-19.
The podcast also went into detail on finding the right balance between due diligence when promoting gambling sponsorships, and if public outcry could see a widespread ban of these types of deals within the next 10 years.
To watch the full episode, click below.