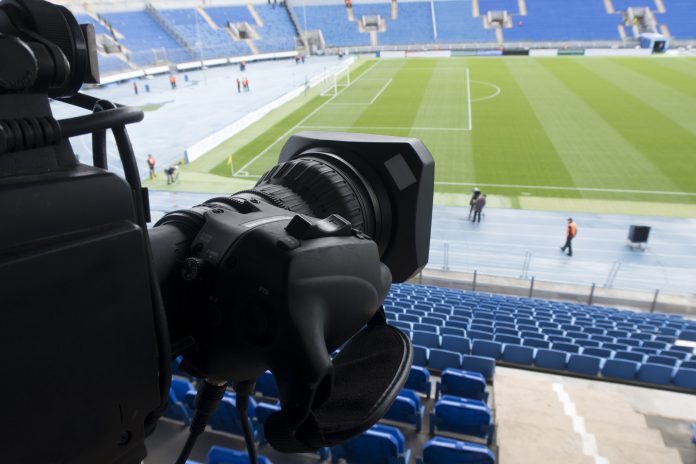 The times they are a-changin', as the great Bob Dylan once sang. In this day and age, change seems to occur faster than ever before. As sports fans, we are seeing shifts in how our games are regulated and officiated as well as how sports coverage is provided to us.
In the last year or two, streaming services have dipped their toes into the water to furnish us all with their new, internet-based method of sports broadcasting.
The easiest place to start when discussing sports streaming is with the global big-hitters, Netflix and Amazon. Sports documentaries have been an important part of the Netflix library for the last couple of years now. They have also ventured into sports docu-series' with content like First Team: Juventus and, more recently, the excellent Sunderland 'Til I Die.
Importantly, both of those productions were Netflix's first notable nod to a European sports audience. The streaming content site had released many brilliant sports docs regarding popular American competitions such as the NBA (Iverson & Hoop Dreams), the NHL (Ice Guardians), MLB (The Battered Bastards of Baseball) and the NFL (Last Chance U).
Other notable sports content on Netflix includes Stop at Nothing: The Lance Armstrong Story and the Academy Award-winning Icarus which delves into the world of doping athletes.
As of this moment, Netflix has no plans to delve into the world of live sports streaming. Speaking at the 2018 IBC broadcasting convention in Amsterdam, Netflix's head of business development in EMEA, Maria Ferras, said that the company's sports content will not extend beyond sports documentaries for now.
Ferras feels that there is nothing that Netflix "can do differently from a television broadcaster, so it doesn't add additional value." She added that "You can never say never, but there are no plans to go into that [live sports streaming]."
Of course, Netflix's biggest rival, Amazon, has taken a different approach, possibly because the company needs to be more aggressive to grab some of Netflix's lions-share of the market.
Amazon has been creating original sports docu-series' too. Ranging from car-racing to the NFL and with a little bit of football thrown in there as well. Amazon's All or Nothing: Manchester City production was a huge success and garnered the company some much-needed recognition in the world of sports content.
Live streaming is that gigantic extra step that Amazon is taking in order to be the number one provider in the sports streaming market. They will be showing the US Open tennis tournament, exclusively live in the UK and the ATP Men's tour from 2019. In probably their biggest step, they will broadcast 20 live Premier League games a season from the 2019/20 campaign. Some of these games will be on simultaneously so viewers will be able to choose which one they want to watch live on that day.
The Premier League put the live streaming package out in the hopes of creating a bidding war between Netflix, Amazon, Facebook and co. However, with Netflix's disinterest and Facebook's lack of any suitable subscription model, it seems that Amazon was able to acquire the deal for a relatively modest fee.
Netflix and Amazon are not the only ones in competition in this market, however. Sports organisations have also been providing direct live streaming services for a couple of years now. This is seen as a way to simply cut out the middleman and deliver directly to their fans via a paid model. The NFL, UFC, NBA, NHL and MLB all provide such a service for their fans.
Some newcomers to the world of sports broadcasting are DAZN and Eleven Sports. DAZN is owned by Perform Group and based out of the UK. It is a sports streaming service providing both live and on-demand content for fans around the world. Customers can sign up for a rolling monthly contract with no long-term commitments. DAZN also provides original programming for its viewers.
Eleven Sports really did burst onto the UK sports broadcasting scene in the latter half of 2018. They acquired the UK rights to show La Liga and Serie A football while filling the rest of their schedule with content such as goals and highlights shows.
However, the platform's turbulence since joining the UK market truly highlights that if there is to be a third player in the UK broadcasting market, they are going to need deep, deep pockets and a commitment to securing a television platform.
The expenditure of the UK market and Eleven's downfall may serve to scare DAZN from dipping their toes into the UK sector, although they may feel they can replicate their successful US model on this side of the pond.
When Eleven did enter the UK market, it was anticipated that should they lose the capacity to compete in the market, Sky and BT would step in and retain Italian and Spanish rights from the departing company. However, Premier Sports has offered a cooperative partnership with Eleven, in return securing Serie A rights for the next two seasons.
Whilst it's far from a household name, a television platform a core audience and a wide variety of rights mean Premier Sports is better positioned to compete than Eleven ever was. Whether it can build itself to compete with BT and Sky, however, remains to be seen. As we have seen with Eleven, Premier Sports now have a monumental task ahead of them.