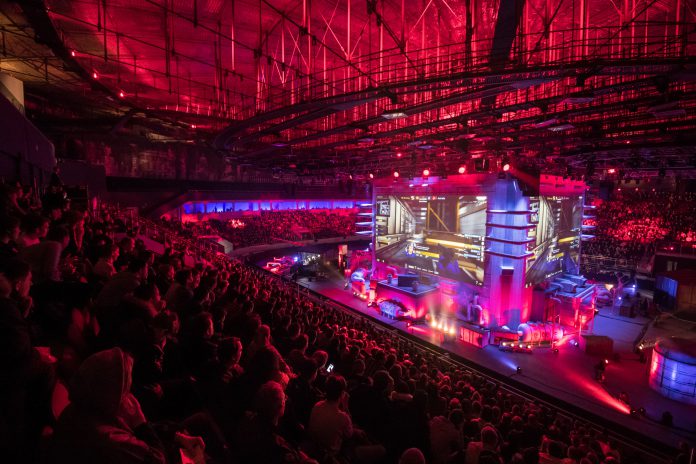 Esports has been on the rise now for quite a few years. We all know this. Yet, there's something different to consider when major football clubs begin to acquire their own esports players.
What are the benefits for these teams in having an esports representative? Just how big do major clubs anticipate esports are going to be and which teams have been ahead of the curve regarding this potential new revenue stream? Let's take a look.
Some football clubs that were early movers in this sector include Paris Saint Germain, Ajax, Schalke, Celtic, Manchester City, West Ham, Valencia, Sporting Lisbon and more. Most of these clubs' esports players specialise in the world-renowned FIFA series on PS4 and Xbox One, yet there are some, such as Schalke and PSG, who have teams for the hugely popular League of Legends game.
The world of esports has been snowballing for years now with the esports economy expected to be worth over $1 billion before the end of 2019. Understandably, and rather predictably, major football clubs want in on the action.
Clubs are no longer simply the offline, on-the-pitch entities they once were. Now, every club is a 'brand' and every brand must have an online presence to grow said brand.
New methods of interacting with young audiences are sought every day by the digital marketing departments of all our favourite clubs. Twitter accounts are constantly churning out content to engage us, Instagram the same. Newcomers from the east, such as TikTok, will be growing here soon. Every club feels they must have an official page or account on the latest social media platform.
It's no different with esports. In fact, here the clubs have an opportunity to involve fans even more. After all, esports may be taking place in a virtual world on your screen, but it's still a competitive game which pits professionals against each other. Not too different than the 'normal' sports we're used to watching, is it?
With regards to gambling, esports has now been officially recognised in the betting community and is regulated just like other sports on online betting sites. There are plenty of e-sports competitions to bet on, too. The League of Legends has its own European Championship – one which Schalke's LoL team narrowly missed out on qualifying for, as it happens.
Esports representatives for clubs are expected to conduct themselves as ambassadors for a professional football club would. They play their official games kitted out in the club's colours and take home a salary for their efforts.
Professional football clubs now scout these gaming tournaments for talent like they scout other teams for potential players to buy. Clubs are looking to assemble teams of e-sports representatives to play all over the world to establish a global brand.
What these esports players are providing for these clubs, along with a shot at potential e-sports glory, is another avenue into the mind of young fans everywhere. Live e-sports is another form of content. More importantly, it's another form of content that 'millennials' will watch.
Years ago, gamers were all swept into the 'nerd' category. Not any more. These guys can make a healthy living for themselves doing what they love. It's cool to be a gamer now.
The FIFA eWorld Cup Finals that were held in London last August saw the winner, Mosaad Aldossary, walking away with a cheque for £190,000. I think it's fair to say esports is being taken more and more seriously when you see a winner's purse of that size.
It might be an ideal time to reflect on that old adage, does life imitate art or does art imitate life? If e-sports continue to grow in popularity the way they have been then we might just arrive at a time when games based on real-life sports are attracting more enthusiasm and viewership than the real-life sports they were based on.
Expect more Premier League, La Liga, Bundesliga and Serie A clubs to jump on the bandwagon as they witness unrivalled growth in this industry over the next 18 months. Interestingly, esports officials have also been in discussion with the International Olympics Committee about introducing an esports section to the competition.
Tokyo 2020 appears to have been just too soon as it was confirmed no medal events will take place for esports at the next Olympic Games but Japan are lobbying hard for an esports exhibition to take place throughout the Olympics. Paris 2024 could well see the inclusion of e-sports at the Olympic Games for the first time ever.