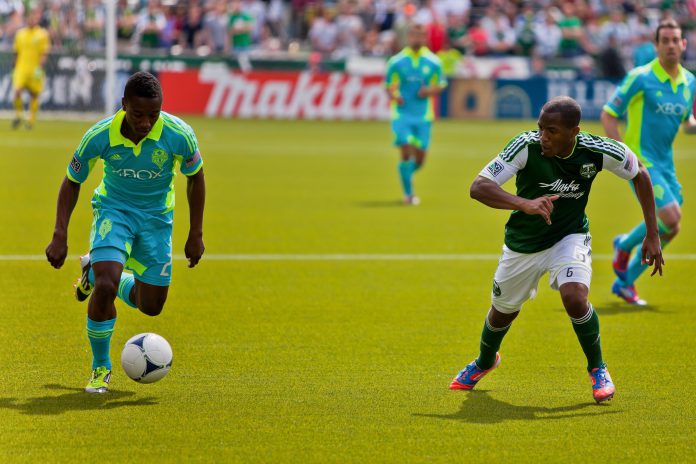 Major League Soccer (MLS) has unveiled a one-year broadcasting partnership with Twitch.
The partnership, which commences next month, will see the MLS start streaming the second season of its eMLS Cup, on the platform.
Collaborating with EA Sports' FIFA franchise, the eMLS Cup began last year and works as a qualifier to the FIFA eWorld Cup, while partnering with 22 of the 24 existing MLS teams.
Chris Schlosser, Senior vice president of MLS Digital commented: "FIFA is one of the main generators of the fans that we have. If you look at it historically – radio built baseball, television built the NFL and NBA, and the internet is building soccer."
Interestingly, the partnership could also see content outside of the eMLS Cup, featuring highlights or media produced by the teams, or clips of MLS games. This would mirror what other sports associations are doing as well, with the NBA streaming on Twitch with the 2K League as well as the G League, the minor developmental league that feeds into the NBA itself.
Jason Levien, DC United Chief Executive and Managing General Owner added: "We are looking to do some esports events – this is something we are taking a hard look at. All of esports is a dramatically growing industry. It's an opportunity to engage our current fans and connect with some younger sports fans who don't know as much about DC United. It's an exciting opportunity for us to grow our fanbase more than anything.
With the 2019 season of the eMLS Cup getting underway just after the MLS does, the new collaboration marks a significant opportunity for the MLS to expand its audience. Whilst the deal is only currently a one year agreement, the opportunity for its long term prosperity is undeniable, as the MLS seeks to enhance its growth to new demographics.