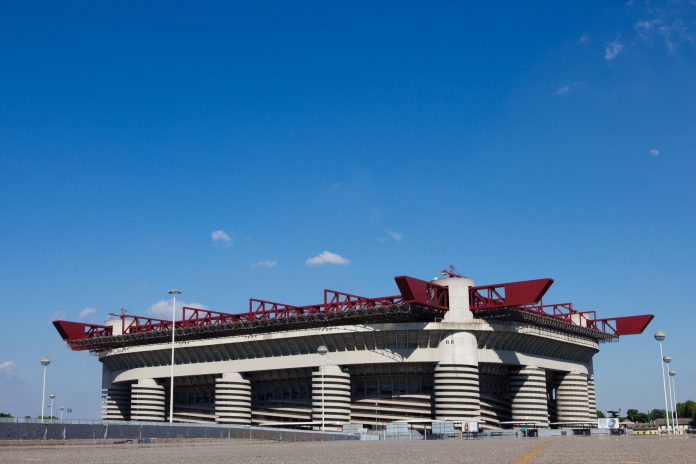 Each week, InsiderSport is rounding up the signings and departures from the business of sport. This week takes a look at a key exit from the EFL as well as a couple of senior appointments at the San Siro. 
Stylsvig appointment strengthens Rossoneri senior team
AC Milan has taken steps to strengthening its senior backroom team, with the appointment of Casper Stylsvig as Chief Revenue Officer ("CRO") and James Murray as Chief of Staff to the CEO. The pair will both officially commence their duties on March 1st 2019.
Stylsvig joins AC Milan after holding senior posts at Fulham FC, as a Chief Revenue Officer, Manchester United, as Head of Sales and Global Sponsorship, and FC Barcelona, where he was Business Development Manager. Casper's appointment is in line with the CEO's strategic aim to drive sales and increase revenue through all of AC Milan's commercial divisions.
Murray also brings a strong pedigree to the role, after a 5-year career as a Head of Business Strategy at Arsenal FC and, formerly, at Accenture. Both James and Casper will report directly to AC Milan CEO Ivan Gazidis strengthening the current team of managers.
 AC Milan CEO, Gazidis stated: "On behalf of the Board and the entire AC Milan community, I welcome James and Casper to the club. They both are outstanding leaders with high-level skills and deep knowledge of football environment. Together with our existing team, they will help drive the club forward, with the excellence and passion that this great club deserves."
Harvey confirms EFL departure
Shaun Harvey will leave his position as CEO of the EFL at the end of the season.
Harvey took up the role in October 2013 and has worked for 25 consecutive years in professional football, 23 of which has been in the EFL with either clubs or the league itself.
There have been any number of significant changes and initiatives introduced during Harvey's time as CEO that will provide a fitting legacy for his contribution to the evolution of the EFL, to the widely respected and admired competition it is today.
Commenting on his departure, Harvey said: "Having joined the EFL as CEO in October 2013, I am proud of what we have achieved since then, in what hasn't always been easy circumstances.
"Consistently during my time, I have always looked to push boundaries to make the maximum positive impact for Clubs, whether this be from a financial perspective or by generating value in another way. I have always held the view that the strength of the EFL, is its Clubs and no Club, or indeed individual, is bigger or more important than the collective or the EFL itself.
"After discussions with the Board, we decided that the time is right for the EFL to now move in a different direction having concluded a number of commercial contracts that leave the League in a stable position.
"I am happy to remain as CEO until after the Play-Offs, in order to conclude a number of outstanding matters that we are currently dealing with, after which I will move on to pastures new and hopefully make a positive difference elsewhere."
Sweeney lands key role at the RFU
Bill Sweeney has been appointed as the new Chief Executive Officer of the Rugby Football Union (RFU). He joins from the British Olympic Association (BOA) where he has been Chief Executive Officer since 2013.
The appointment follows a record breaking London 2012 Olympic Games, that saw Team GB made history by being the first nation to win more medals in the following Rio 2016 Olympic Games,coming second in the medal table. During his tenure as Chief Executive of the BOA, Team GB also delivered best ever performances at two consecutive Winter Olympic Games.

RFU Chairman Andy Cosslett emphasised: "We are delighted to announce Bill's appointment as CEO. He brings a rare combination of experience from the worlds of blue chip business and elite sport and has a tremendous track record in both. His passion for the game is deep rooted and this will stand him in very good stead."

Bill Sweeney added: "I leave behind a very strong British Olympic Association, both financially and in readiness for Tokyo 2020. This is the only opportunity that I would have left the BOA for. From the grassroots game to our England teams, rugby's values and opportunities are very special. I am passionate about the game and it is an honour to be joining the RFU team."
Ruth Holdaway steps down as Women in Sport Chief Exec
Chief Executive of Women in Sport, Ruth Holdaway, is stepping down from the charity after a five and a half year tenure. Holdaway, a prominent campaigner for women's sport, is due to leave for Australia after being appointed as the first female Chief Executive of Tennis Victoria.
During her time as CEO, Holdaway oversaw the complete rebranding and repositioning processes at Women in Sport, with her most notable achievements including: delivering a requirement for more women in leadership roles to be written into the Code of Sport's Governance; and millions of pounds raised from grant and corporate supporters amid growing understanding of the positive social impact of empowering women and girls through sport.