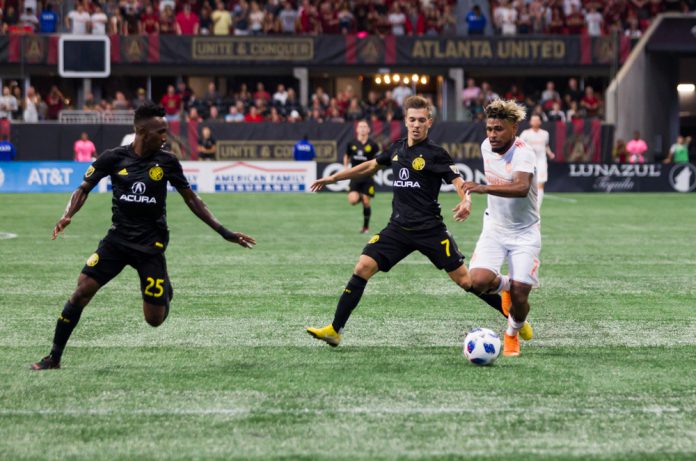 Digital video distribution platform SendtoNews (STN) has agreed a multi-year partnership with Major League Soccer (MLS).
The deal will seek to enhance fan engagement of the MLS, with STN gaining exclusive distribution of MLS video content to local digital publishers across North America.
Matthew Watson, CEO of STN commented: "SendtoNews is excited to add Major League Soccer to our roster of professional sports league partners which includes MLB, NFL, NBA, PGA Tour and dozens of other content creators. With our video distribution platform, we are able to help expand Major League Soccer's digital offerings and provide more places for fans to engage with their content."
As part of the agreement, SendtoNews receives digital rights to distribute MLS highlights, interviews and more to STN's more than 1,600 local publishing partners.
"Major League Soccer is constantly seeking new distribution opportunities to bring our content to more fans in more places," said MLS SVP of Media, Seth Bacon. "SendtoNews' relationships with local media partners will undoubtedly offer more destinations for fans to experience MLS."
It comes as part of the brand's continued digital expansion, after it announced a broadcasting partnership with Twitch earlier in the year.
The partnership will see the MLS start streaming the second season of its eMLS Cup, on the platform.
Collaborating with EA Sports' FIFA franchise, the eMLS Cup commenced last year and works as a qualifier to the FIFA eWorld Cup, while partnering with 22 of the 24 existing MLS teams.
Chris Schlosser, Senior vice president of MLS Digital commented: "FIFA is one of the main generators of the fans that we have. If you look at it historically – radio built baseball, television built the NFL and NBA, and the internet is building soccer."