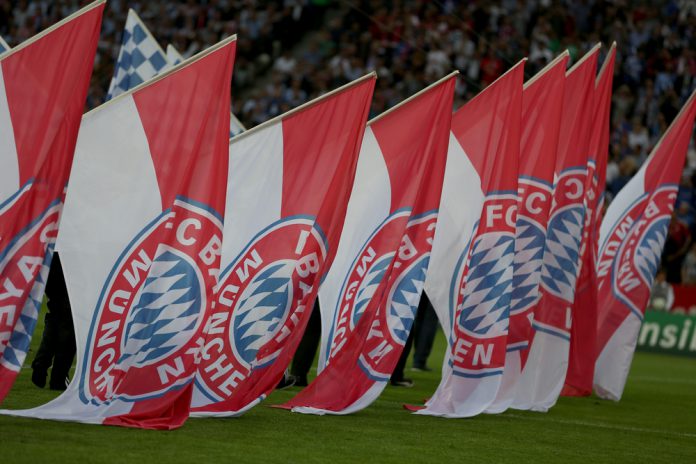 FC Bayern Munich has continued its commitment to expanding its Asian presence, announcing a new partnership with the Industrial Bank of China (CIB). 
As part of the launch at a press conference in Beijing, the first co-branded credit cards for the Chinese market was also unveiled.
The partnership between the German champions and CIB, includes among other things the use of exclusive branding rights, meet & greets, and fan trips to the Allianz Arena.
Jörg Wacker, FC Bayern Munich AG Executive Board member responsible for Internationalisation and Strategy, stated: "We are delighted to welcome the Industrial Bank of China as a new regional partner in China. CIB is one of the biggest banks in the world and like FC Bayern, stands for financial stability and reliability. This partnership underlines the strong appeal FC Bayern already enjoys in China and is another important step in expanding our brand and our network."
Chen Jinguang, CIB Vice-President, added: "The cooperation with the world-famous FC Bayern is another important milestone for CIB and shows sport and finance standing shoulder-to-shoulder in China. For us, the cooperation between the CIB and FC Bayern is a symbol of the Chinese goal of further developing football and promoting cultural exchange between China and Germany in the spirit of the "One belt, one road" initiative. We are therefore now making our contribution too."
Wang Yu, general manager of the CIB Credit Card Center, emphasised: "FC Bayern München is very popular in China and offers us the perfect platform for brand cooperation. The introduction of co-branded credit cards is only the first step in our strategic partnership. We want to use the FC Bayern cards as a bridge to offer our customers who are ardent football fans more service and convenience."
Rouven Kasper, FC Bayern Munich Managing Director in China, concluded: "We are proud to welcome CIB as our new partner and will work together to deliver very special activities for our fans in China. This was the case, for example, with today's announcement of our cooperation, which was simultaneously announced via LED screens at the most important landmarks in the five largest Chinese cities. Through our individualised FC Bayern credit cards our fans have a new and great opportunity to express their passion and support for FC Bayern."
The Bundesliga side has strengthened its Asian presence in recent years, following the opening of its Shanghai office in 2016, the expansion has seen the team take part in initiatives for youth development, fan events and institutional cooperation in the region. In recent years, the first team has also played several matches in various Chinese cities such as Beijing, Shanghai, Shenzhen and Guangzhou.