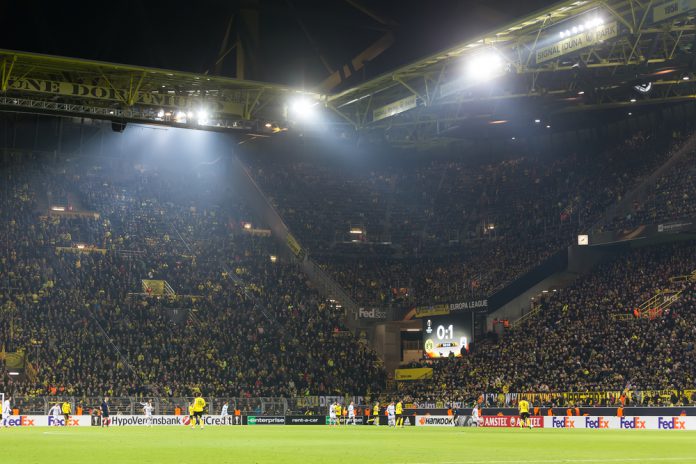 German Bundesliga side, Borussia Dortmund has been confirmed as the latest club seeking to elevate fan engagement and expand to a new audience through short format content platform, Tik Tok.
Tik Tok is one of the newest social media platforms, it's a space where users can easily create and share short form content. It's available in 150 countries and 75 languages, on the iOS and Android markets.
Dortmund's entry onto the app follows the likes of Inter Milan and AS Monaco onto the app, as they look to expand their presence in Asia, where the Tik Tok generates most of its traffic.
For the club's fans, the app offers exclusive content, which ranges from behind-the-scenes action, goal celebrations, match highlights, skills and tricks, and archive footage from the retro days.
The German side launched the channel with a video of club captain Marco Reus, welcoming fans to the platform and introducing Dortmund's presence on the app.
It comes as Dortmund places a greater focus on its growing digital footprint, after just weeks ago it became the latest football club to enter the world of blockchain, joining the Fantastec SWAP digital collectibles platform.
The app allows fans to discover, collect and swap officially licensed club content such as player autographs and exclusive video from their favourite football teams. The genuine player profiles are timestamped and authenticated via blockchain technology.
Matthias Zerber, Borussia Dortmund, Managing Director of BVB Merchandising GmbH commented at the time: "More than ever fans want more interaction and engagement with the teams and players they follow. Because we know football forms such a large part of their daily lives, we are continually looking for partners capable of delivering a certain more for our fans.
"Fantastec SWAP is a perfect solution not merely for our most loyal fans in Germany but for all football fans around the globe that love the game and enjoy technology bringing them closer to the team."