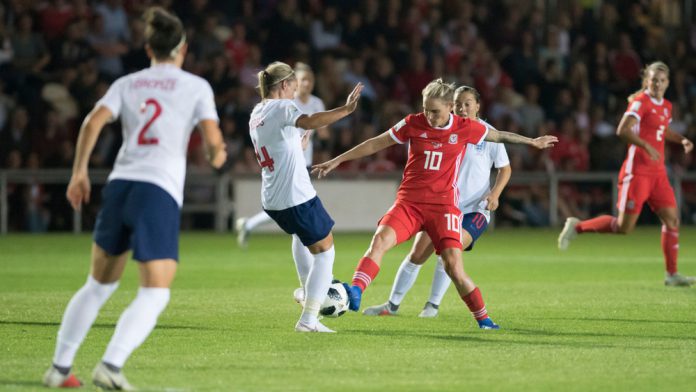 Ahead of this Summer's World Cup, Channel 4 is placing a greater focus on women's football, partnering with Coca-Cola to launch a new highlights show, Women's Football World.
The show, which will feature all the best of women's football from top leagues around the world, will be Hosted by BAFTA award-winning journalist and broadcaster Clare Balding.
Women's Football World is a world-first featuring a weekly roundup of the best of the action from women's football leagues across the globe. It will include highlights from England's WSL as well as action from top flight women's football in France, Germany, Italy, USA and the women's UEFA Champions League.
Balding commented on her new role: "I'm thrilled that Channel 4 is dedicating a football show solely to the women's game. Having more women's football on television can only help with awareness of the players, show the scope and quality of the game around the world, win over even more fans and inspire more young girls to become tomorrow's superstars."
Channel 4 Commissioning Editor for Sport, Joe Blake-Turner added: "We're delighted to welcome women's football back to Channel 4. Our coverage of the UEFA Women's Euro 2017 was a huge success and there is clearly a real appetite out there for top quality women's football."
Each week Clare will be joined by a professional footballer who will provide expert analysis and opinion on the week's key talking points and topical issues. Clare will also be gaining a deeper insight into the lives of her guests outside sport.
In partnership with Coca-Cola and produced by Nimble Productions for Channel 4, Women's Football World will be shot on location at a different women's football club, stadium or training ground each week.
Andrea Bombrini, Senior Brand Manager at Coca-Cola Great Britain, said: "It's a really exciting time for women's football and we're pleased to partner with Channel 4 to launch Women's Football World.
"Football has the unique ability to unite people all over the world and Coca-Cola has a long and rich history supporting football at all levels, from the grassroots to the world stage. We hope that the new show shines a light on some of the amazing talent in women's football and brings fans even closer to the game."
The show is set to air later this month and will keep viewers up to date with all the top stories, the best of the action and expert analysis on all the week's action until the end of the season.
In addition to the weekly show, Channel 4 will be offering a range of other women's football content on All4 and across social and digital platforms including short films led by freestyle footballer and influencer, Liv Cooke.