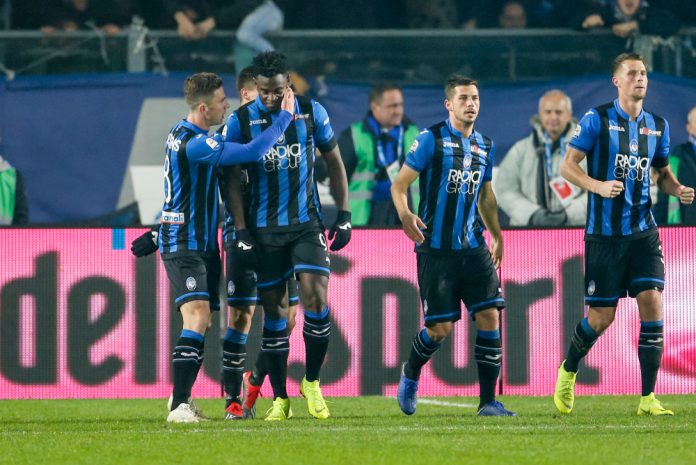 Champions League chasing Serie A side, Atalanta has announced a new stadium naming rights deal with energy and lighting products manufacturer, Gewiss.
The newly announced six year partnerships comes ahead of the renovation of the stadium, with its attendance set to increase from 21,300 to 24,000.
Luca Bosatelli, Vice President and CEO of Gewiss spoke of the new partnership: "We are proud and honoured to have made our entrance on the most important stage of Italian sport alongside ATALANTA.
"The decision to combine the name of Gewiss with the colours of Nerazzurri stems from the desire to establish a bond with our beautiful city and contribute to achieving the most ambitious sporting goals, both in Italy and in Europe. Bergamo and the Bergamo area deserve a modern, innovative and avant-garde stadium where one mcan express its attachment to the Nerazzurri team, living and breathing the wonderful emotions that only football and sport can give."
Luca Percassi, CEO ATALANTA B.C added: "We are very pleased to welcome GEWISS, which will officially become part of the Atalantine family starting from the 2019-2020 season. Another excellence of the Bergamo area combines its name with that of Atalanta. GEWISS will support our company in a project that all our fans have at heart, such as the renovation of the stadium. For those who love the Nerazzurri colours it is more than a stadium, it is Atalanta's home, the home of all our fans that starting from the 1st of July will be called "GEWISS Stadium."
Atalanta take on Lazio in the Coppa Italia Final, the side are also currently sitting in fourth position, chasing a place in next season's Champions League. Something that would an unprecedented achievement for Atalanta.