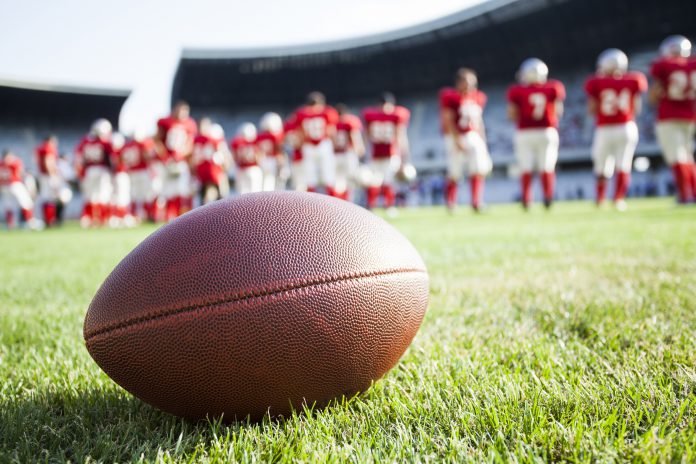 The Arena Football League (AFL) has confirmed a media rights deal with ESPN that will see all of the AFL's 2019 regular-season games broadcast through the network.
The new deal means all regular-season games will be available on ESPN3 and the ESPN App. In addition, ArenaBowl XXXII will be televised on ESPN2.
Scott Guglielmino, Senior Vice President, Programming and Acquisitions, ESPN commented on the deal: "We are delighted to be the national media home for Arena Football League – the leading professional indoor football league in the country. The AFL complements our commitment to serve fans with the best available football action year-round."
Randall Boe, Arena Football League Commissioner also spoke highly of the new partnership: "We are pleased for the AFL, its players, coaches and fans, to be able to announce that all of our games will be broadcast on ESPN. We are pleased and proud to be working with ESPN and think they will be a great partner to help us grow the AFL."
ESPN3 is ESPN's live multi-screen sports network, a destination that delivers  thousands of exclusive sports events annually. ESPN3 harnesses the quality ESPN has built through its TV networks and delivers sports programming to fans through a rich interactive and easy-to-use experience. Sports fans are empowered to access compelling live or recently completed events.
Zach Leonsis, Senior Vice President of Strategic Initiatives at Monumental Sports and Entertainment added: "ESPN is one of the most premier and progressive networks in all of sports both domestically and internationally and through this deal we are excited to have the opportunity to reach a greater number of fans while preserving access to media rights for our regional sports networks in Washington, D.C., Philadelphia, Albany and Columbus.
ESPN is constantly pushing the envelope on its digital platforms with the evolution of ESPN3 and ESPN+, as well as expanding and experimenting in the realm of sports betting, which aligns perfectly with our strategy at the AFL."
AFL games can be accessed through ESPN3 on computer, smartphones, tablets and other connected devices through the ESPN App. The network is currently available nationwide at no additional cost to fans who receive their high-speed Internet connection or video subscription from an affiliated service provider.
Ron Jaworski, AFL Executive Committee Chair concluded: "I'm delighted that AFL games will be on ESPN this season. I'm very proud of my broadcast career at ESPN and I know first-hand that there is no better organisation in sports."