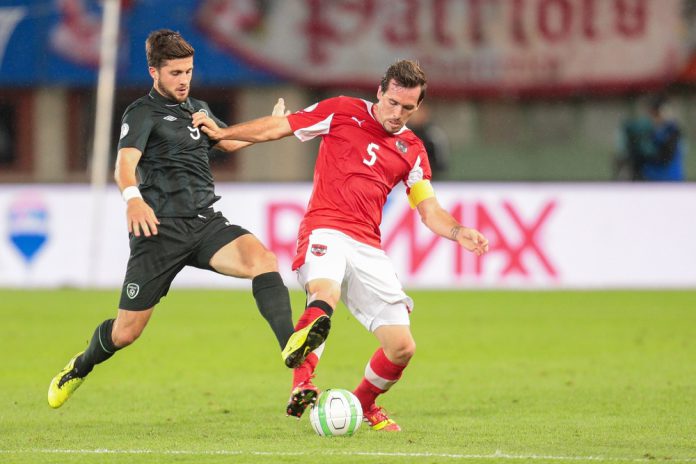 With the announcement last week that Leicester City's veteran defender Christian Fuchs is to open the first esports arena in New York City, it's evident there is an ever-increasing number of sports professionals dipping their toes into the world of virtual sports.
The world of esports has grown enormously in the last decade and sports stars are finding it to be a potentially lucrative way to cash in on their name or brand within an up-and-coming and hugely competitive online gaming sphere.
Fuchs, one of Leicester City's 2015/16 Premier League title-winning heroes, is now 33 years old and, therefore, does not have many years of a professional playing career remaining.
In preparation for his transition out of the world of football, Fuchs has announced plans to open a 1000-seater esports arena in New York.
Fuchs, who made 78 international appearances for Austria between 2006 and 2016, was speaking at SportsPro Live 2019 in London when he disclosed that he had purchased a 36-acre complex which had 70 buildings on the property. The area will include a hotel and New York's first specialised esports venue.
This isn't the first time Fuchs has shown an interest in esports. The Leicester left-back became the first Premier League player to launch his own esports team back in June of 2018. Currently, his team play FIFA under his #NoFuchsGiven brand.
"One of my big goals right now is that I will build an esports arena in New York," Fuchs said at SportsPro Live 2019.
"We are in talks with partners right now. It's a very exciting project. It's definitely the future to have those dedicated esports arenas around. In America where esports is probably still a little bit bigger than it is here, there are a lot of areas to exploit.
"We have the structure and everything is in place. It's going to be beautiful; like a football stadium or a gladiator arena. And with my connections in the football industry, I can give it good exposure. That's my part in it."
The love of esports continues to grow all over the world with the competitive gaming industry expected to break the $1 billion mark in 2019. It is predicted that the North American market will contribute over 40% to that $1 billion projection meaning that Fuchs' New York plans should be right on the money as far as earnings potential is concerned.
Fuchs was always planning to head to the US once his football career drew to a close. He is married to Raluca Gold-Fuchs, an American businesswoman, and his children already live in New York.
It's his family who he has to thank for his interest in esports after he became drawn to the pastime from watching his son watch FIFA streams on the Twitch platform. Fuchs, seeing the following that such live streams gain, decided to learn more about the industry.
Fuchs recognised the potential commercial opportunities and sponsorship gateways that could be opened up with audiences that are just continuously growing. He then launched NFG esports as an "esports academy", entering teams in the various FIFA esports tournaments that take place around the world.
Christian Fuchs is not the only footballer, past or present, to experiment with the world of esports, however.
Former Dutch star Ruud Gullit and Arsenal's Mesut Ozil are just two more of the big names who have gotten involved with the online gaming world in some way.
Gullit launched the simply-titled Team Gullit esports academy with the hope of unearthing some future stars of online gaming.
Former Liverpool and Real Madrid defender Alvaro Arbeloa was the official partner of the Origen League of Legends team in 2018.
Javier Mascherano is another who has voiced his intentions to enter the world of esports once he officially retires from football.
It's only going to get bigger, too. This year sees the launch of the UEFA eChampions League which will be competed on the FIFA '19 game in Madrid on May 31st – the day before the Champions League final proper is held in the same city.
Guy-Laurent Epstein, UEFA's marketing director, came up with the idea for the eChampions League as the virtual counterpart to the Champions League. Epstein said that the eChampions League is "a natural extension of the UEFA Champions League into competitive gaming and could lead to the coexistence of virtual and real competitions. Competitive gaming is not intended to be a substitute for real football, but instead, to complement it."
Christian Fuchs may be one of the players ahead of the curve but expect it to become the norm in the very near future. Esports is going nowhere so if you can't beat them, join them.