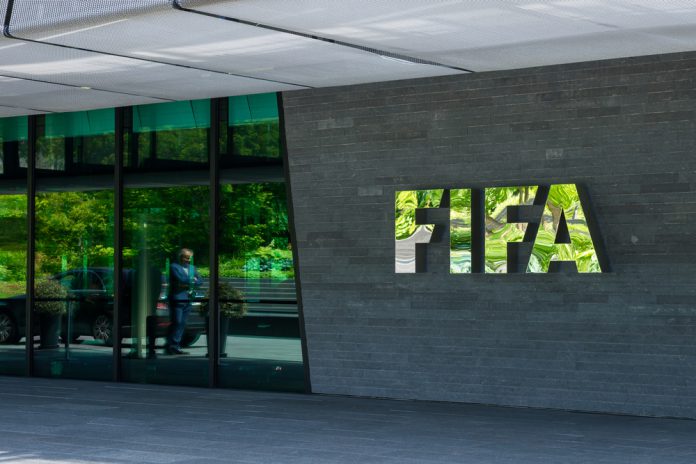 After the news that FIFA eventually decided against a 48-team World Cup finals for Qatar 2022, many football fans breathed a sigh of relief.
Too much is changing in football these days and it's changing far too quickly. It seems that none of football's governing bodies is content with how competitions are structured and just how us supporters enjoy the beautiful game.
After the 2015 FIFA scandal which, among other things, resulted in the removal of FIFA president Sepp Blatter and UEFA president Michel Platini from office and their banning from all football-related activities for eight years, the organisation underwent wholesale changes.
Gianni Infantino won the FIFA presidency in early 2016, replacing Blatter. Infantino had been involved at UEFA since 2000 in his role as director of legal affairs and general secretary.
In February of this year, it was revealed that Infantino would stay on as FIFA president for another four years at least. To register as a candidate for the presidential race, members must receive nomination letters from at least five of the 211 member federations. Infantino was the only person who had obtained five nomination letters so he stood unchallenged to continue in his role.
Infantino, now 48, had been expected to win again despite the efforts of Ramon Vega. Vega, the former Spurs and Watford defender, had expressed a desire to run for office but he was not able to garner the required support from the footballing world.
Infantino's re-election will be confirmed once he passes the mandatory eligibility and integrity checks ahead of him in Paris on June 5th.
Some major changes have been agreed upon and implemented in the world of football during Infantino's relatively short stint as FIFA president already.
One of the biggest decisions made was to increase the World Cup finals to 48 teams from the 2026 tournament which will be held between the USA, Mexico and Canada. They then discussed the possibility of bringing that change forward to implement it in time for Qatar 2022. But that has now been ruled out, as mentioned in the opening paragraph.
While a 48-team World Cup finals may not be something to look forward to, there have been other progressions within the sport which Infantino can take particular pride in.
There has been significant investment in women's football during Infantino's tenure. The Women's World Cup tournament kicks off in France in June with a huge increase in interest around the world as the women's game threads on the fringes of mainstream coverage.
Indeed, Infantino holds a huge amount of regard for women's football and, in relation to the never-ending problems of cheating and simulation in the professional game, he was quoted at a press conference in February saying: "Sometimes we men feel we need to show how strong we are, as probably human nature, and this is reflected in some of the behaviour in society in general. When it comes to behaviour, there's something to learn from the women's game."
Shortly after Infantino took over as FIFA president, he appointed Fatma Samoura as the first female secretary general in the organisation's history. Samoura's appointment was one of Infantino's measures to show that FIFA was out to better itself and that reform was possible. He said: "She is used to managing big organisations, big budgets, human resources, finance. She will bring a fresh wind to FIFA, somebody from outside not somebody from inside, not somebody from the past. Somebody new, somebody who can help us do the right thing in the future."
Infantino is also a long-time advocate of the use of technology in football, VAR, in particular. Speaking earlier this year in Scotland, Infantino said: "VAR is a success story. There are over 70 countries and competition organisers who have introduced VAR already. It is not changing football, but cleaning football, making it more just, and this is what we want."
The English Premier League will introduce the use of VAR from next season onwards. It has already been used, mainly with positive results, in LaLiga, Serie A, Bundesliga and the MLS.
It appears that Infantino is a man who certainly seems to embrace change. With the growth of the women's game and a potentially successful introduction of VAR throughout Europe's top leagues, his time so far could be considered a success. Yes, the eventual 48-team World Cup tournaments may suffer from severe quality dilution but whose to say they won't work out better in the long run?