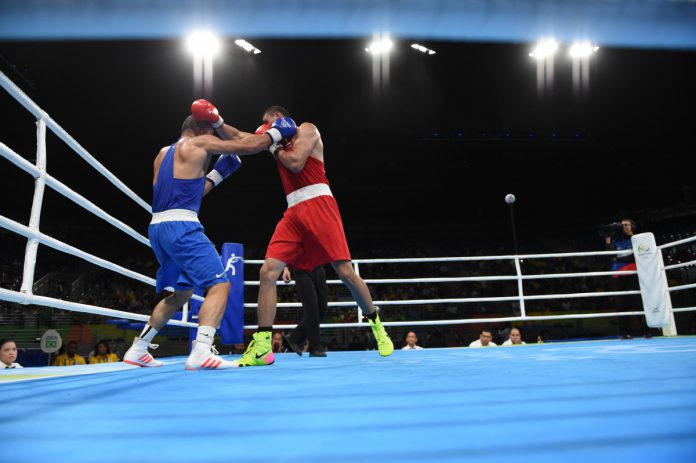 In the last 24 hours, the International Olympic Committee (IOC) has given the green light for boxing to remain a part of the upcoming 2020 Tokyo Olympics, but has confirmed that the governing organisation for Olympic boxing, AIBA, will be suspended.
AIBA was suspended from its involvement in the Tokyo 2020 competition preparations on 22 May following issues relating to finances, governance, ethics, refereeing and judging. The decision to implement a suspension follows a six month investigation into the listed concerns.
In another move, the IOC has also increased the number of female competitors who will take part in the sport in Tokyo next summer.
"The overall quota of 286 athletes is maintained and will be made up of 186 men and 100 women (compared to 250 men and 36 women at Rio 2016)," said the IOC.
"The proposal includes a revised quota distribution to enhance gender equality, which would increase by 25 per cent the women's quota previously approved by the IOC Executive Board in June 2017."
Due to the absence of AIBA, a specially delegated board led by the president of the International Gymnastics Federation, Japan's Morinari Watanabe, will organise the boxing qualifiers and competition in Tokyo.
A spokesperson for the IOC continued: "The boxing tournament will be composed of 13 weight categories, eight for men and five for women (compared to 10 for men and three for women at Rio 2016), as already approved by the IOC executive board in June 2017."
The eight categories for men at Tokyo 2020 will be featherweight, lightweight, welterweight, middleweight, light-heavyweight, heavyweight and super-heavyweight while the women's categories will be flyweight, featherweight, lightweight, welterweight and middleweight.
Chair of the Boxing Task Force, Watanabe, added: "These recommendations aim to keep athletes at the heart of the Olympic Games, protecting their experience and their right to compete.
"They also fully respect the principles of inclusivity and universality, increase the gender balance and establish fair participation criteria for athletes across the world, ensuring a diverse and comprehensive representation."