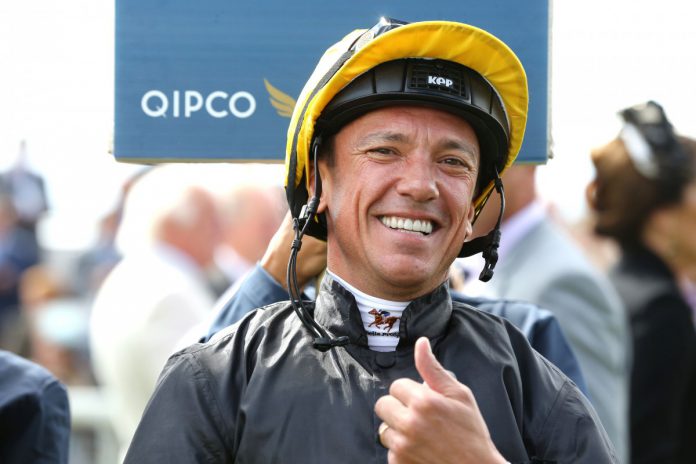 Frankie Dettori came close to topping his 1996 'magnificent seven' record at this year's Royal Ascot, however two bookmakers came under fire at the weekend for refusing to accept certain four-horse and all five-horse accumulators on the Italian's rides for the final two days.
Bet365 and Sky Bet faced a flurry of questions as to why they were to refuse the accumulators, but according to Jeevan Jeyaratnam, Head of Compilation at Abelson Odds, it was 'responsible risk control.'
He explained to SBC:  "The recreational pull that a man like Dettori has garnered over the years simply cannot be underestimated. He has form for creating his own 'Black Swan' events, the last time he caused havoc was back in 1996 when he rode the aptly named "Magnificent Seven". There will be recreational punters that have followed him blindly since that meeting in the hope that he does it again.
"Dettori riding through the card at Ascot is an example of an extremely popular multiple, all the operators would understand hedging options would be limited should the first three or four go in. This was clearly the case here."
Dettori left the bookies on edge throughout the festival after a four-race win on Thursday, which very nearly became five. What has been noted, however, was that if Dettori was to replicate his 1996 feat, the horse racing levy for the year would have been wiped out.
Given that the levy is generated from the profits of UK bookmakers, the industry would have a very large bill to foot if Sky Bet and Bet365 are worried about their liabilities.
Jeyaratnam continued: "Given the nature of the wager, and the sport, insuring against an event of this type would be next to impossible, and so leaves very little room for manoeuvre, should the worst occur. It is little surprise then, that in the following two days, the two biggest UK bookmakers restricted multiple opportunities for Frankie's rides.
"Allying recency bias and intense media coverage meant the already popular Frankie multiple would have been seen as attractive to more punters than usual on the final two days of the meeting.
"SkyBet have said that the Saturday Frankie six-fold would have paid 3,000,000/1 to anyone taking their early prices. Even with a maximum pay-out limit of £500,000, it really doesn't take too much cash to escalate liabilities to the point of being dangerous to the company's existence. It is absolutely sensible that they pulled the plug.
"As soon as the liability is met, they simply have to pull the chance to do so. This is responsible risk control. As we have explored, there simply aren't any hedging mechanisms for firms of this size. They simply couldn't offload enough risk, if they don't have the cash to pay then they are being incredible irresponsible and in contravention of their rights to the customers."
Dettori's significant media presence, combined with a massively successful career already, has arguably contributed towards the flurry of bets supporting him over the festival.
It is now six titles for Dettori, who said: "I'm back, it's been a long time. It's unbelievable. Three Group Ones and a superb Thursday, I'm stuck for words.
"I thought if Ryan [Moore] wins the first (on Saturday), he will be fired up for some of the others. When the first one got beat I thought we will just take it one race at a time. I didn't have much and I thought he struggled with his rides apart from the first one.
"I started the week with Too Darn Hot getting beat and I was really down and I thought it could be one of those weeks.
"Then it all picked up on Wednesday with the Prince Of Wales's, then you know the rest with super Thursday. We made headlines for all the right reasons, which was fantastic, and winning the Gold Cup with a fantastic horse."
Wow, what an amazing week pic.twitter.com/SWVZYgq7OF

— Frankie Dettori (@FrankieDettori) June 22, 2019