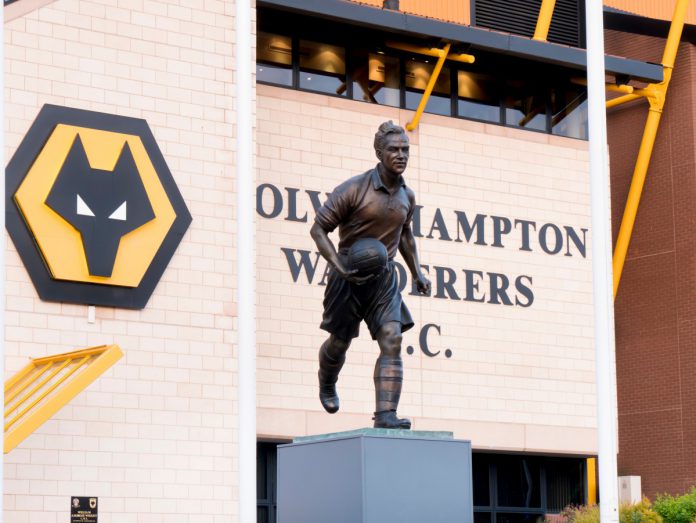 Wolverhampton Wanderers has deepened its partnership with CoinDeal, in a deal that will see the global cryptocurrency exchange platform remain first team sleeve sponsor of the club.
The extension comes after CoinDeal took up the role of debut permanent sleeve sponsor after the club's promotion to the Premier League.
Wolves chairman Jeff Shi praised the extension: "We are delighted to be continuing our partnership with CoinDeal after a hugely successful 12 months for both parties.
"CoinDeal shared our success last season, featuring in some big moments in this club's history, and their ambition and desire for progress matches our own, especially as we enter a fresh campaign.
"2019/20 is a new chapter we're excited and diligently preparing for behind-the-scenes, with European football returning to Wolverhampton, and we're thrilled CoinDeal will remain on board for the challenge with us."
The Polish company is the first from its nation to sponsor a Premier League club and have seen a rapid growth in interest and custom since collaborating with Wolves.
CoinDeal branding will once again be visible around Molineux – on LED advertising boards and the first team dugout as Europa League football comes to Wolverhampton for 2019/20.
CoinDeal co-founder Kajetan Maćkowiak added: "We are delighted to re-sign with Wolves following the success of our first year as an official sponsor and will continue to work closely with the club to communicate the CoinDeal message to a global audience.
"In the last 12 months, we have seen CoinDeal grow rapidly and we are delighted to announce that we now have over 320,000 users globally. As the CoinDeal brand goes from strength to strength, we are excited about the growth opportunity that the move into the US market offers.
"The launch of the CDL token is designed to help accelerate this growth, it is a fantastic opportunity for new customers to start trading for free and for all CoinDeal customers to take advantage of a variety of other benefits on a premier global Cryptocurrency exchange.
"We wish Wolves good luck for another successful season in the Premier League and throughout their Europa League campaign."