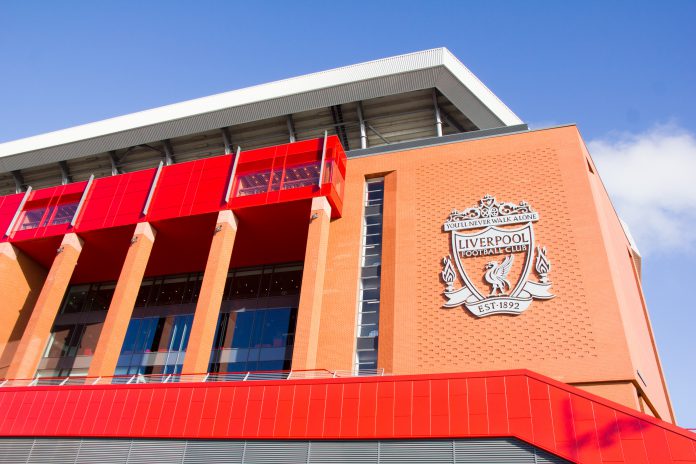 Liverpool FC is seeking to elevate global engagement of its US tour this summer, unveiling a new partnership with Turner Sports.
As part of the agreement, all matches will be streamed live via B/R Live, Turner Sports' premium streaming service, with the July 19 and 24 matches also available on TNT. B/R Football will provide studio coverage, along with original content across its social channels to highlight all three matches.
The tour commences on Friday July 19, at 8pm ET, with the Reds taking on Jurgen Klopp's former side, Borussia Dortmund at Notre Dame.
The European champions, will follow this up on Sunday July 21, at 6pm, challenging Sevilla at Boston's Fenway Park and then on Wednesday July 24, at 8pm, when the side faces Sporting CP in The Western Union Cup at Yankee Stadium in New York.
Billy Hogan, LFC's managing director and chief commercial officer, stated: "We have millions of fans across the States and although we try to visit as many as we can on pre-season tour, having a partner like Turner Sports enables more of our supporters to get involved in our games and enjoy that authentic matchday experience.
"We're really delighted that through our partnership with Turner nearly 90 million homes will have this opportunity – we're very much looking forward to working together."
Tina Shah, EVP and GM of Turner Sports, added: "We're thrilled to partner with Liverpool FC, fresh off the impressive UEFA Champions League victory, and deliver this premium content to their passionate fan base in the US.
"Our first year of UEFA Champions League coverage across TNT and B/R Live was a tremendous success and we're looking forward to driving additional reach and engagement with Reds content across all of our platforms."
The games will be broadcast at the following times and channels.
Liverpool v Borussia Dortmund – Friday July 19, at 8pm (TNT & B/R Live)
Liverpool v Sevilla – Sunday July 21, at 6pm (B/R Live)
Liverpool v Sporting CP (The Western Union Cup) – Wednesday July 24, at 8pm (TNT & B/R Live)