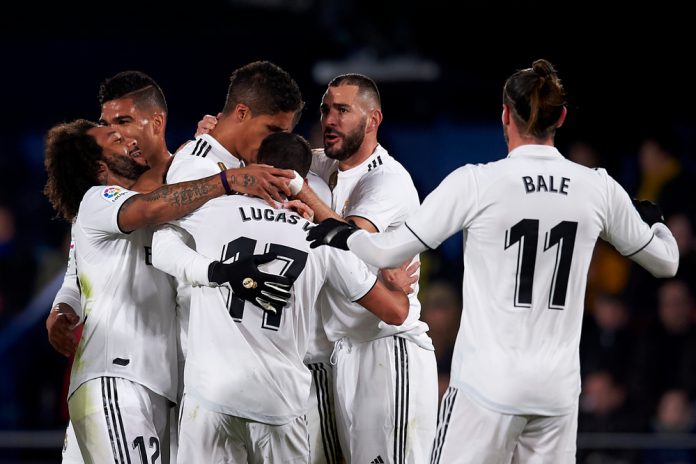 Real Madrid has announced a new agreement with Telefónica, to become the club's technological integrator until June 2023.
The new partnership was announced at an event held in the club's Santiago Bernabéu boardroom and was attended by Florentino Pérez, club president, and Emilio Gayo, CEO of Telefónica Spain. Managers of both institutions also took part.
Gayo lauded the new deal: "We are proud at Telefónica Spain that Real Madrid trusts us and our capabilities to be the club's integrator. It is a special day. We have started on a very exciting path for the coming years, with two large companies that are going to work together to confront and take advantage of the opportunities that the technological change we are experiencing offers us."
The deal comes as after Real Madrid was announced as the most valuable club in world football at the end of the season, overtaking Manchester United in the commercials earnings stakes.
The club's financial growth came after enjoying a strong period on the pitch, with financial records showing Real as being the most valuable football club on the planet as of the end of the 2017/18 season.
As it happens, these revenue reports always tend to run 12 months behind so it's shining Real Madrid in the best possible light – right at the tail end of the club's third successive CL title victory, their 13th in total.
Real Madrid is now far and away the most successful team in the history of European football with their 13 European Cups. Second, comes Serie A's fallen giant, AC Milan, some way back with seven European Cups.