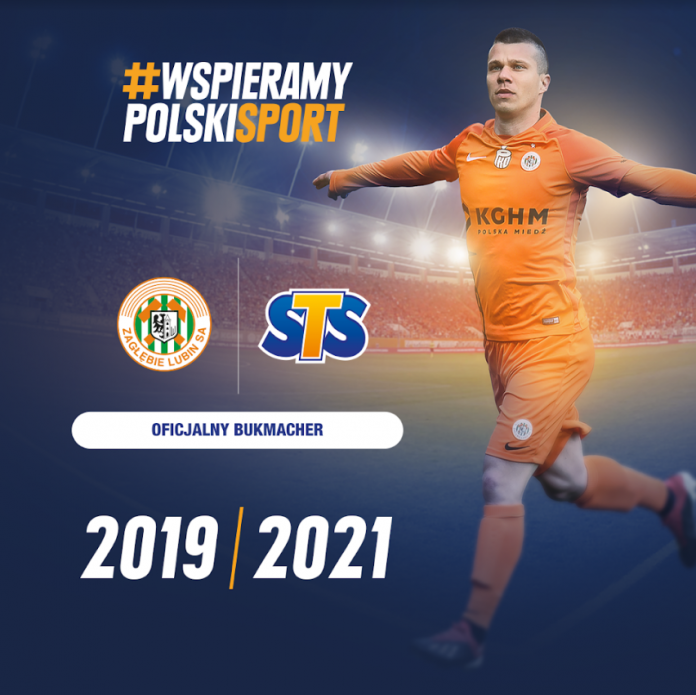 Polish bookmaker STS has been unveiled as the official sponsor and betting partner of Ekstraklasa club, Zagłębie Lubin. 
The partnership which will initially run until 2021, will see the STS logo appear on the sleeves of the club's kits.
Mateusz Juroszek, CEO of STS, commented on the deal: "This partnership with Zagłębie fits perfectly into our plan of cooperation with the most ambitious athletes and teams. The signed agreement will definitely translate into numerous benefits, both for our company and for the Club and its fans."
STS is an active sponsor within Poland, sponsoring the national football team as well as a host of clubs and different sport associations. The operator also recently signed a deal with Poland's leading MMA organization, KSW. Juroszek expanded on this deal, in an interview with InsiderSport, stating: "This contract is very important to us. The cooperation between STS and KSW started in 2018 and we signed another one-year contract. It means expanding STS's sponsorship activities by an individual sport discipline." 
He added: "STS supports Polish sport; our activities go far beyond what is stipulated in agreements. Our cooperation is largely based on initiatives directed at fans, because fans are the ones who create the amazing atmosphere during games."
Since February 2019, the operator has had a footprint in European markets and has services in countries such as the UK, Germany, and Gibraltar.
By signing the deal with Zagłębie Lubin, STS has added yet another one of Poland's top flight clubs to its portfolio, having also just recently sealed a similar partnership with Cracovia, the country's oldest club.