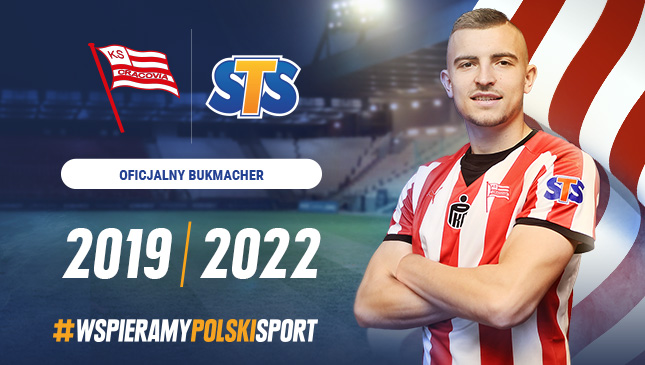 Poland's largest bookmaker, STS has extended its sponsorship agreement with the country's oldest football, Cracovia.
As part of the deal, STS will be the official bookmaker of the club and will benefit as the club's sleeve sponsor for the another three seasons.
Mateusz Juroszek, CEO of STS commented on the extension: "STS is the largest private sponsor of Polish sport. We cooperate with over a dozen clubs, organisations and associations that operate not only in Poland but also internationally.
"Cracovia is a partner that is very important to us; it helps us reach a lot of sports fans all over the country. Our commitment distinguishes us from other sponsors. Since 2016 we have been organising a number of activities addressed to the club supporters."
The partnership acts as an extension of STS' sponsorship portfolio in Poland, with the brand not only sponsoring the oldest football club in the country, but also the most recognised mixed martial arts organisation in the country, KSW.
InsiderSport previously spoke to the operator's CEO about the importance of a wide variety of sponsorships and supporting Polish sport, Juroszek emphasised: "This contract is very important to us. The cooperation between STS and KSW started in 2018 and we signed another one-year contract last week. It means expanding STS's sponsorship activities by an individual sport discipline. Before it we were predominantly known in team sports, mainly football."