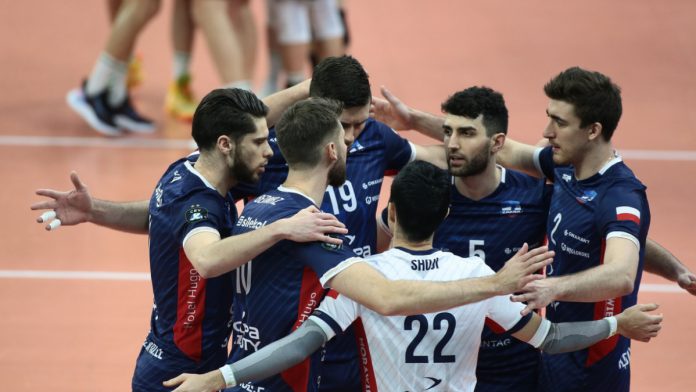 Polish bookmaker STS has been revealed as the latest sponsor of Polish volleyball team Grupa Azoty ZAKSA Kędzierzyn-Koźlea.
The three-time Champions League cup holders and the operator will collaborate for a minimum of three years, with the PlusLiga team going into each season sporting the bookmaker's logo on the front of their shirts, as well as on LED banners, sponsor walls and other display elements across its Azoty Arena home grounds.
As part of the contract, STS will also launch various exclusive fan activities both online and offline that are aimed to increase interactions with their favourite volleyball team.
Paweł Rabantek, Chief Marketing Officer at STS, commented: "Our contract with the current European Champions is a decision based on our experience and aspirations. It is also the next stage of our successful and widely implemented strategy of supporting domestic sport.
"We are playing together with champions – ZAKSA is another championship club after Raków Częstochowa and hockey and football players GKS Katowice, with whom we are establishing cooperation this year.
"This is only natural for STS as the undisputed market leader in bookmaking in Poland. What's more, as a committed sponsor who repeatedly goes beyond the framework of contracts concluded in its sponsorship cooperation, we also plan to activate the contract in Kędzierzyn together with the club for the benefit of the fans."
Ahead of the new PlusLiga season's October start, STS has also announced that ZAKSA fans will receive special bonuses and odds boosts thanks to the new collaboration. For example, new STS customers can get a PLN 300 (£58) bonus when they bet and win on a ZAKSA victory in the first match of the season. Additional bonuses will also be unlocked for existing STS bettors.
ZAKSA President Piotr Szpaczek added: "I am really excited to welcome STS as the Official Sponsor of Grupa Azoty ZAKSA Kędzierzyn-Koźle. This is another big, recognisable brand that joins the ZAKSA family.
"I believe that we will work out an interesting model of cooperation that will be satisfactory for both parties, especially as we are joining with STS for three seasons. Thank you for your trust and see you in October on the PlusLiga floor."