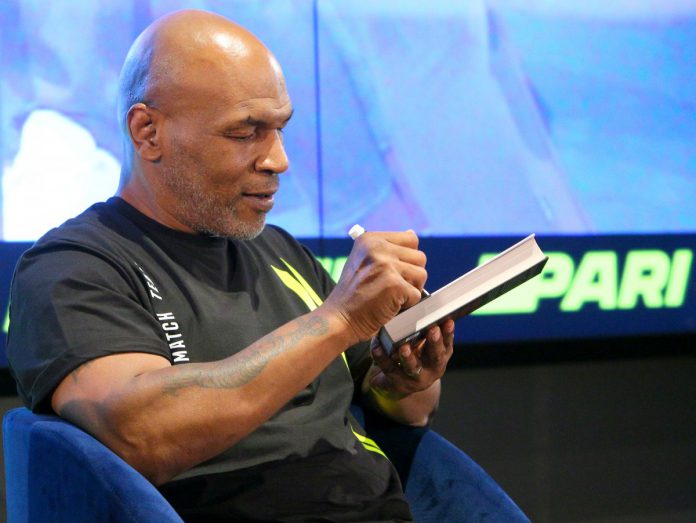 Iconic brand ambassadors have played a key role in the marketing campaigns of sports betting brand, Parimatch.
The operator's CEO, Sergey Portnov spoke to InsiderSport about how much it means for the brand to be partnered with boxing icon Mike Tyson, as well as what type of activations this collaboration can lead to. 
InsiderSport: Can you tell us more about why Mike Tyson embodies the perfect partner for the Parimatch brand? 
Sergey Portnov: The best work with the best. That is a simple formula for two successful partners, and this is the logic that guided Parimatch when choosing Mike Tyson. He is a world-famous legend and sporting champion. It is very hard to find a person, who has never heard of him. He was and still remains an icon for many. And as Mike said: "This is all about dedicating your life. This is about Parimatch dedicating itself to be the best in the world and that is why I put my name on the product as the dedication to be the best in the world."
InsiderSport: What type of activations can fans look forward to seeing as part of the partnership between Tyson and Parimatch? 
Sergey Portnov: Our clients will definitely see Mike in the upcoming activations and advertising. We had a full day of shooting on the 6th of July. Mike is an excellent actor and entertainer. We`re sure our players will love that. He will definitely inspire our customers. Activations on social media have already taken place and some good merchandise with Mike`s autograph are being given away. 
InsiderSport: With Parimatch already having a partnership with Conor McGregor, should we prepare for any cross promotions between McGregor and Tyson in the future? 
Sergey Portnov: We are only heating up with our partnership with Conor. Planning to shoot ads with him in July and really look forward to his future fights as his performances will give us enormous exposure. Mike's announcement has led to an explosion in media interest as well. We have already shot great videos with him and will start releasing it in the early autumn. 
Of course, we are looking for collaborative opportunities and making plans. But it`s too early to say anything. Nothing is set yet. Mike sees Conor as a promotional genius – so there is definitely a mutual respect as a starting point.
InsiderSport: With heavyweight boxing enjoying a major resurgence, how important is the timing of this announcement?  
Sergey Portnov: It certainly is. We are always looking to be ahead of strong and popular trends and it looks like we are set for a golden period in heavyweight boxing.  Although I know who I would be putting my money on if Tyson in his prime was in the ring with any of the current contenders. 
We think that Tyson transcends boxing to other sports and will appeal to our customers who love our partnership with the UFC and using our wider sportsbook offer. He will inspire our customers with his courage, strength, fearlessness and drive to win.
InsiderSport: Tyson represents another controversial figure that Parimatch has partnered with, how do you ensure that your ambassadors are consistently representing the brand in the right way? 
Sergey Portnov: Aren't we controversial? Haha. We have a fighting spirit embodied in our DNA. And we see the real fighters as our brand ambassadors. We`re ambitious and disruptive. And that really coincides with the spirit of the fighters we choose. They feel the same and choose us as well. Besides legends like Mike and Conor, we are happy to have Shevchenko sisters, Artem Lobov, Petr Yan, Alexey Oleynik, and Yaroslav Amosov in our team of winners. We want our brand to be top of mind when speaking about MMA and fighting. 
Of course, we have contracts and pool of arrangements with each ambassador. And we follow the rules and expect them to follow them too. We can't plan everything in advance, so far both parties are satisfied and fired up to win.