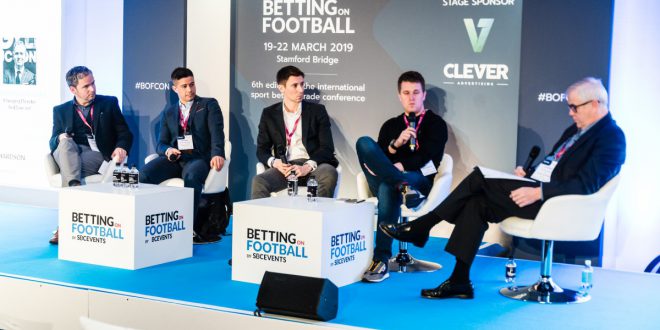 The start of the upcoming Premier League season will be key for officials, as it marks the debut of Video Assistant Referees (VAR) in English football's top tier.
Whilst the trials of the technology in last season's cup competitions weren't entirely smooth, officials and the FA will be determined to ensure that English football's top flight feels the immediate benefits of VAR this campaign.
The Italian, Spanish and German leagues already utilise the technology, which means the Premier League is able to draw on the experiences of those leagues to iron out any rookie errors before they can happen.
Speaking at March's Betting on Football Conference, which took place at Stamford Bridge, Rory Campbell CEO of C&N Sporting Risk underlined the strong example that has been set by the Bundesliga: "The reason the Bundesliga doesn't come up as much in conversation, is because there's less contentious decisions."
Lee Richardson the CEO of Gaming Economics added: "If there's less contentious decisions coming out of the Bundesliga, then surely they're doing something right. And, perhaps, they're showing the way for other leagues to follow."
Bringing an American perspective to the discussions, Warren Llambias the Managing Director of RedZone.bet, highlighted how video referees are utilised in the NFL.
"They tweak the rules almost every year and the first three or four weeks of the season teams are learning how they're going to be instructed by the on-field officials and I think you'll see the same in soccer certainly.
"These rules will change and the coaches that are very good at set-pieces and are very good at managing those set-pieces and exploiting the rule changes and being disciplined in the box, you will see an uplift for those teams."
The panel dissected how the Premier League can ensure the seamless transition of VAR, as well as what it could mean for fan engagement this season.
Click here to watch the session in full, where Warren Llambias, Rory Campbell and Lee Richardson were joined by Sky Bet's Head of In Play Football Joe Petyt and Head of Compilation at Abelson Odds Jeevan Jeyaratnam, to discuss the subject.