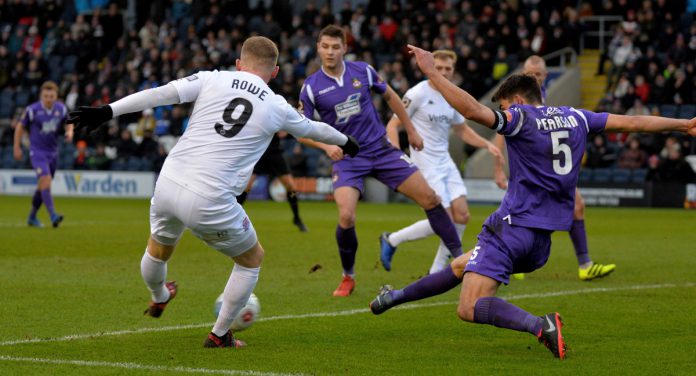 Online sports betting operator, BetVictor, recently announced a new sponsorship deal with the seventh tier of English football, becoming the partner of the Isthmian League, the Northern Premier League and the Southern League.
The landmark two-year partnership marks the first time a brand has committed to becoming a title sponsor of all three competitions.
In an interview with a spokesperson for the company, they revealed why the operator partnered with English football's non-league, as well as how the partnership is focusing on responsibility.
InsiderSport: With sleeve sponsorship for all 228 teams non-league football teams in Steps 3 and 4 divisions as part of the deal, BetVictor will enjoy great on-the-ground exposure with local football fans. What do you see as the main benefits from this for BetVictor seeing as the divisions you are sponsoring will rarely be seen on TV by a wider audience?
BetVictor: When we entered the partnership with the Isthmian, Northern Premier and Southern leagues we had several discussions about different access rights available to BetVictor. Multiple rights were available to us, however, instead of utilising these, we decided to focus on growing our digital presence and engagement.
InsiderSport: Will BetVictor be offering extended markets on these non-league divisions and football matches? Is the aim for BetVictor to be the go-to place for non-league football betting?
BetVictor: We provide a comprehensive service on the National League and we price these non-league divisions outright. Currently there isn't a real demand for match betting on these particular non-league divisions, however, we'll keep monitoring it and if demand increases, we'll consider pricing these divisions' matches.
InsiderSport: What, if any, integrity measures will BetVictor be implementing in non-league football to help prevent the possibility of match-fixing or other issues?
BetVictor: As a gambling company, we are aware of the risks around match-fixing, problem gambling and the need to spot and prevent issues from arising at an early stage.
We follow the FA standard training for betting integrity and we provide betting integrity training in annual general meetings to keep the leagues and clubs informed. We also have a betting integrity policy in place to reduce the risk of match-fixing.
Our aim is to provide customers with safe and entertaining options to bet. We abide by the tight regulations from the Gambling Commission to protect our customers and meet the licensing objectives, and we work with several bodies, such as YGAM, to prevent and reduce gambling-related problems.
InsiderSport: Will there be any extra push on gambling awareness at the football grounds or made available via other avenues for the non-league football fans?
BetVictor: We place the utmost importance in protecting and educating our customers on safer gambling behaviours, making it a top priority for our business. We'll continue to promote our safer gambling message, not only for non-league football fans but for all customers.
Internally, we have initiatives and measures in place to train our teams on how to spot – and manage – potential gambling concerns at an early stage. We also provide a number of safer gambling tools to our customers, including self-exclusion, setting limits and taking time out as well as 24/7 support.