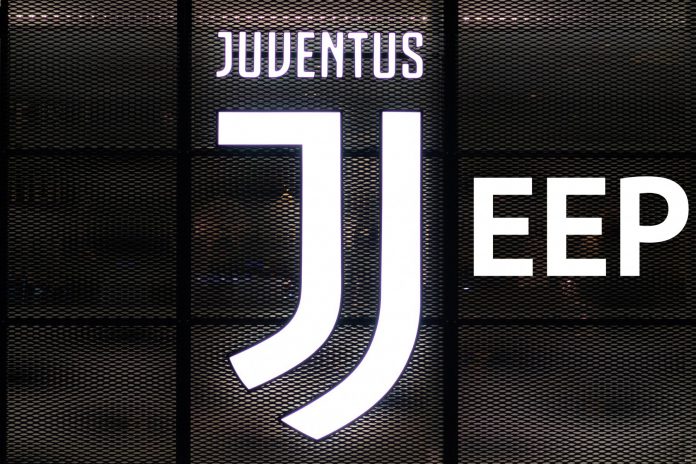 Juventus has announced its sponsorship deal with Jeep has been reworked, with the Fiat Chrysler Automobiles (FCA) owned car brand now paying the club an extra €25 million a season until 2021.
The rest of the sponsorship agreement between Jeep and the Serie A champions, which was previously worth €17m per season, remains the same, however, the club has revealed that negotiations have already begun regarding the renewal of the deal which expires at the end of the 2020/21 season.  
Juventus, known colloquially as The Old Lady, released a statement on its official club website which read: "It is announced that, due to the excellent sport performances achieved in recent years by the First Team which contributed to the Club's improved UEFA ranking, and due to the increased Juventus brand awareness at a worldwide level, Juventus Football Club S.p.A. and FCA Italy S.p.A. agreed to increase the yearly fixed Jeep sponsorship consideration by € 25 million for 2019/2020 and 2020/2021 football seasons, including of certain additional sponsorship rights. 
"The other provisions set out in the sponsorship agreement executed in April 2012 and in force until 30 June 2021 remain unchanged. At the same time, Juventus and FCA agreed to start negotiations for the renewal of the sponsorship agreement, in advance of the term set out in the contract."
The move comes after reports emerged last month which claimed the Serie A record champions and the FCA subsidiary, which serves as Juve's main shirt sponsor, were nearing an extension to the existing deal.
Juventus, who originally linked up with Jeep in April 2012, is now set to benefit from between €42m and €45m per year thanks to the reworked agreement. 
The Old Lady return to Italian league action action this weekend when they take on local rivals Torino in the Derby Della Mole. Having yet to lose a game this season, Juve's confidence will be high especially after having completed a 2-1 UEFA Champions League comeback against Lokomotiv Moscow earlier in the week.
Insider Insight: The deal builds on Juventus' significant commercial growth since the landmark signing of Cristiano Ronaldo which has seen the club report a £51m revenue increase as well as an additional 40m fans since.
It also highlights the value of long-term sponsorship as both organisations have benefited from the now seven year relationship. The club has received this direct benefit in terms of financial success, whereas Jeep has become the most recognised football sponsorship in Italy – According to research by  StageUp and IPSOS.