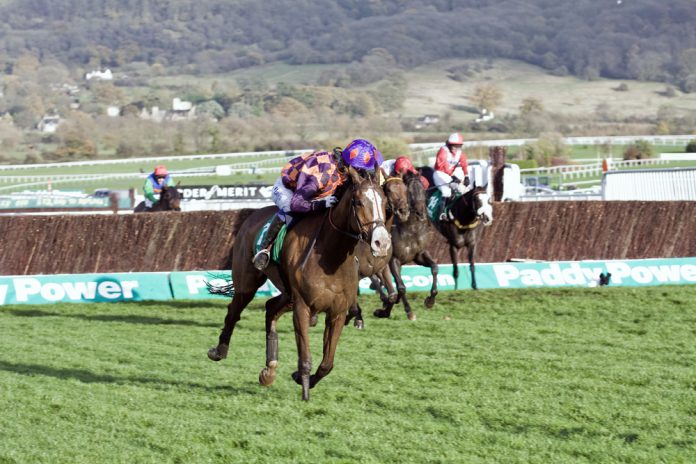 Following analysis by Total Performance Data (TPD), Newcastle Racecourse has unveiled amendments to the distances run on its Hurdle Course
Ahead of the 2019/20 jumps season the changes will be in effect as of the first meeting of the season on 15 November. 
The GPS tracking of jumps horses as well as the data provided by TPD highlights inconsistencies regarding the distances run on the hurdle track which in turn has led to  remeasurement and the undertaking of surveying programme by MK Surveys.
Newcastle Clerk of the Course James Armstrong commented: "We've been very pleased to work with TPD for a number of years at Newcastle, primarily offering sectional timing and striding data, initially on our flat races. 
"More recently, we have been working with them to offer similar data for jumps racing and in that testing process, we were able to identify some distance issues with our hurdle starts, so have been able to resurvey and amend them to offer a greater degree of accuracy and move starts where appropriate ahead of the start of this season".
TPD tracking is also being introduced across Arena Racing Company (ARC) jumps tracks during winter which will add to the already publicly available speed and stride data that is available on At The Races online.
ARC is the largest racecourse operator in the UK and is made of is made up of racecourses in Bath, Brighton, Chepstow, Doncaster, Ffos Las, Fontwell Park, Great Yarmouth, Hereford, Lingfield Park, Newcastle, Royal Windsor, Sedgefield, Southwell, Uttoxeter, Wolverhampton and Worcester.
The amendments to the distance run include:
The two mile race changing to two miles + 46 yards

The two mile + four furlong race changing to two miles + four furlongs + 62 yards

The two mile + six furlong race being repositioned to in order to accurately represent the distance

The three mile race race changing to two miles + seven furlongs + 179 yards
Insider Insight: Collaborations with TPD continue to be fruitful for the racing industry as the elevated data plays a key role in allowing racing to provide a safer and more engaging product.