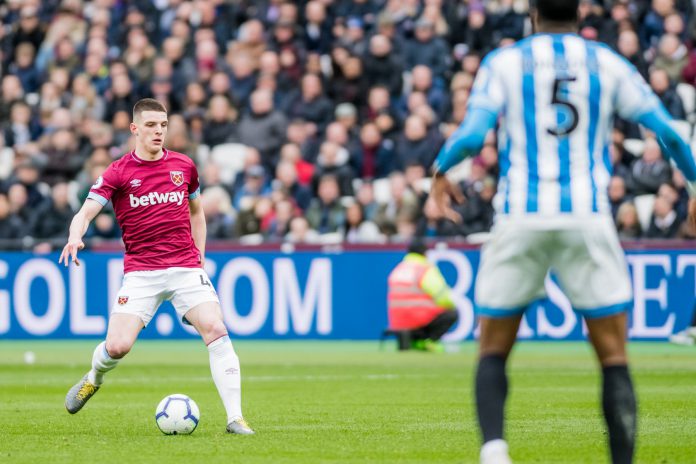 Following the Advertising Standards Agency (ASA) banning a Betway advert that featured West Ham's Declan Rice, SEM Global's Philip Canavan, emphasised operators need to be more meticulous in abiding by advertising guidelines.
The ban was made after the ASA found Betway to be in breach of CAP Code (Edition 12) rule 16.3.14 (Gambling) which states that betting operators are prohibited from featuring under-25s which play a 'significant role' in adverts.
Canavan stated: "Sponsors enter into agreements aware of the parameters laid out before them and this is just a blip. The age restriction for players in ads is a rule that has been in place for some time and has not diminished the appetite for sponsorship from the gaming industry in any way, nor will it in my opinion.
"We are all human and mistakes are made occasionally but if anything, incidents of this nature can act as a positive reminder that the ASA legislation cannot be taken lightly and failure to adhere to the rules whether accidental or intentional, will be picked up. A consistent spotlight and clear governance on gambling advertising is the best way of ensuring more drastic and unnecessary restrictive measures are never taken."
With a similar incident having occurred last season when the ASA ruled against Tottenham Hotspur FC and William Hill for a joint tweet that was posted ahead of a UEFA Champions League fixture, Canavan also explored the possibility of the code being adjusted. 
He concluded: "I think [it should be amended] – I cannot imagine any possible negative repercussions/underage gambling issues stemming from that tweet, nor would it have been an attempt to "sneak" a tweet out featuring under 25 players. 
"However, the rules are there to be followed and the more closely regulated and monitored all gambling ad output is then the safer our industry is in the long term. 
"As long as the lines of communication from ASA/CAP/BCAP to the gaming industry are clear, then it is up to the operators and marketeers to stay on top of everything, be sure to toe the line and act within the rules."