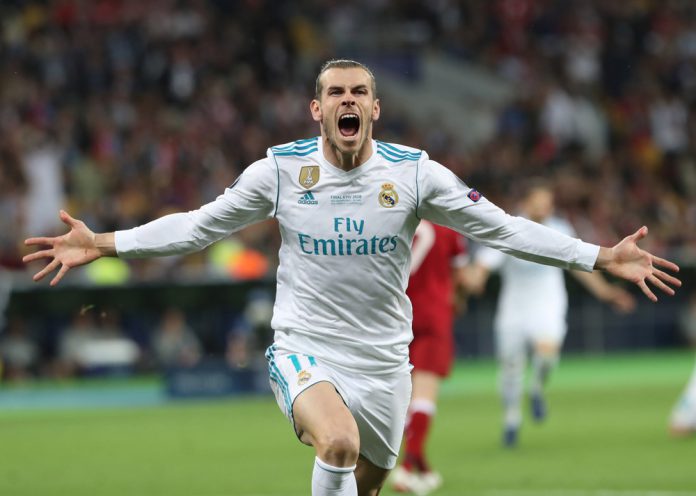 Real Madrid player Gareth Bale has announced the launch of his own esports organisation, Ellevens Esports.
The forward has teamed up with 38 Entertainment, with Ellevens featuring a three-member FIFA 20 roster for the FIFA eClub World Cup next month.

Bale, the four-time UEFA Champions League winner, emphasised: "On the pitch, my goal is always to win. With Ellevens Esports, that winning attitude is just as important. There are similarities between football and esports in that it takes real dedication and sacrifice to reach the top of your game."
"I am looking to recruit a team of world-class players for Ellevens across a variety of games. Unearthing new talent is an exciting part of the process and it's been really exciting to be involved in selecting our line-up of players so far!"
As part of the launch it was announced that Bale will be teaming up with 38 Entertainment, founded by former professional footballer Larry Cohen and Johnathan Kark. The company is created to offer 'tailored solutions for professional athletes to enter the esports industry', with its first client being the Welshman.

Larry Cohen, who spoke to SportsPro ahead of Ellevens unveiling, stated: "Ultimately, we want to be one of the most competitive sides in the esports industry. We also have content creators who are signed up to the team, so we want to create exciting, engaging content.
"If you look at how much esports has grown just in the last two years, I think it will be more mainstream and accepted. Younger generations are engaging more and more. Who knows, it could become bigger than traditional sports in the future."
While the organisation will primarily stick to its football roots, the franchise is looking at extending its reach into other esports such as CS:GO and Fortnite.
Jonathan Kark added: "Gareth will be a big difference. He's a big FIFA fan and isn't just the face behind the team. He's actively involved and is contributing to Ellevens. He's helping to select the team and is giving us key approvals on aspects such as lifestyle brands and all that kind of stuff.
"We want to establish our brand and develop a winning team and expand into other titles. In the future, we've got capital to deploy when the right opportunities present themselves for us to explore and help us grow within the industry."
Bale joins a long list of footballers who are slowly making the transition into owning esports franchises. The likes of Ozil (M10 eSports), Antoine Griezmann (Grizi Esport) and Alessio Romagnoli (Team Romagnoli) have already taken the leap into the world of competitive gaming.
Ellevens has already acquired its FIFA team with Pedro Resende, Ethan Higgins and Tyler Phillips being the organisations first ever additions.