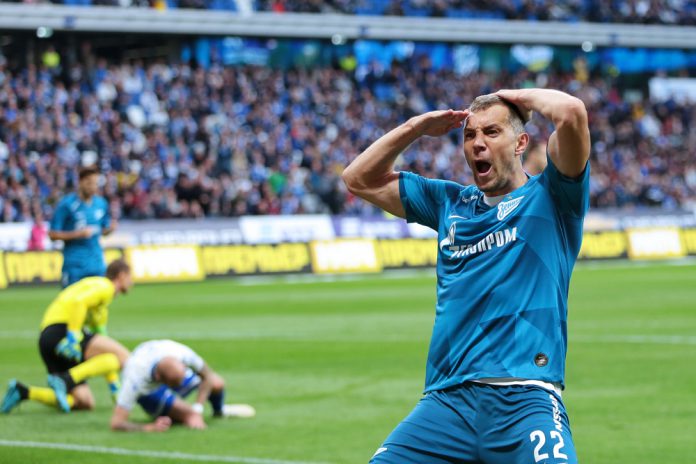 The Russian Football Premier League (RFPL) has announced that fintech Tinkoff has become a principal partner for the next three seasons.
As per the deal, the Russian fintech company will become title sponsors of the League, with the Tinkoff brand being integrated in RFPL's various sponsorship opportunities including television broadcasts, digital platforms and in-stadia promotion during games.
Sergey Pryadkin, RFPL President stated: "We are happy to team up with Tinkoff, one of the leaders in its market, boasting innovative and dynamic business. We are deeply impressed by Tinkoff's fresh and sporting character. It focuses on today's energetic digital audience – the people we rely on strategically.
"Cooperation with the League marks a new level of Tinkoff's involvement in football, and we are happy to welcome the new partners to our football family."
The news comes as the app is on the brink of launching its new method for sales of sports tickets with cashback in the Tinkoff SuperApp, giving its customers an opportunity to buy tickets for football matches and other sporting events directly from their accounts in just one click.
Oliver Hughes, Chairman of the Management Board at Tinkoff Bank commented: "We at Tinkoff are delighted to become a title partner of the League and support the Russian football – something that many of our employees are passionate about. 
"We see this partnership as an opportunity to achieve mutually beneficial outcomes, including those in business and marketing integration."
Tinkoff will be seeking to grow its offering by increasing its opportunities through the partnership with RFPL, including tapping into new channels to attract football fans and selling football tickets. 
Anna Mikhina, Tinkoff VP concluded: "We at Tinkoff love Russian football and have a lot of football fans among our employees, especially at our headquarters where 70% of the staff are IT specialists. Even members of our Board of Directors attend away RFPL games. There are many people in the Company, including some vice presidents, who have spent many years as supporters in the stands.
"We realised that Russian football and its clubs could benefit from unique marketing opportunities and attract new fans to the stands. Therefore, we are confident that this will prove to be an interesting win-win business partnership."