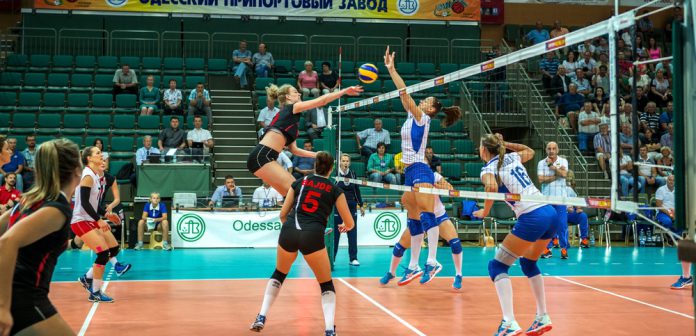 Sports marketing company Infront has officially announced a 12-year extension with the European Volleyball Confederation (CEV) at the Extraordinary General Assembly in Austria.
The partnership, valued at €100m, includes Infront becoming CEV's exclusive partner, meaning that the media rights for all CEV events across all three disciplines will be distributed by the firm.

Aleksandar Boričić, CEV President, stated: "This is a milestone agreement for the CEV and the whole European Volleyball family which clearly indicates our strong ambition to further invest into the growth of our sport in Europe. 
"Infront has been a trustful partner of the CEV for the last 27 years and this new agreement will bring us even closer together and I look forward to jointly taking our sport to new heights across all disciplines. 
I am happy that the members of our Volleyball family understood the importance and benefits of this agreement, which clearly is in the best interest of all parties – and lays the foundation for a bright future for our sport."
Infront will also claim exclusive rights for a variety of other competitions including the EuroVolley competition, European Volleyball Leagues and Olympic Qualification as well as the club competitions including the CEV Champions League, CEV Cup and CEV Challenge Cup.
Philippe Blatter, Infront President and CEO, added: "Infront has been a dedicated and reliable partner of the CEV for more than two decades and in that time both the Volleyball and Beach Volleyball European Championships have seen exponential growth in TV audience. 
"This new and unique partnership will allow Infront and CEV to further develop volleyball, beach volleyball and snow volleyball together through innovation, increased audiences and improved production while enjoying access to financial security on a long-term basis."
Finally the deal includes the CEV European Championships in Beach Volleyball and Snow Volleyball as well as all CEV-run continental events in both disciplines as of 1 July 2020.
Insider Insight: The long-term agreement solidifies Infront as one of the leaders in Volleyball distribution. Clearly there is an expectation that the sport will continue to grow in terms of popularity and viewership. If this does happen then Infront's deal could prove to be very lucrative to the company.