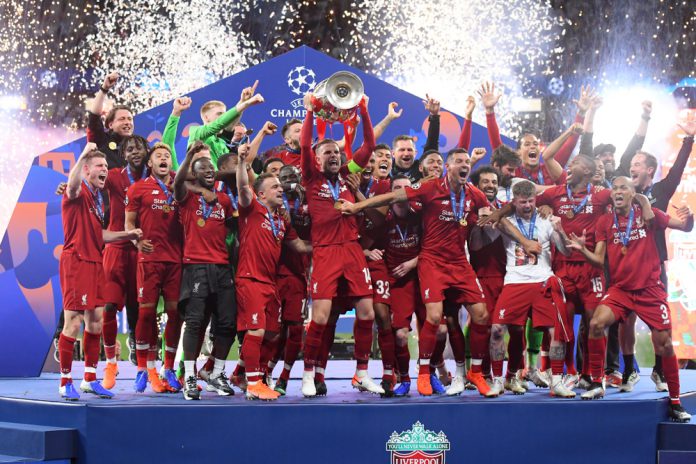 Liverpool FC (LFC) joins a whole host of European teams by partnering with mobile-focused ticketing platform SeatGeek, with the partnership set to "improve the performance of its ticketing website and make for a smoother fan experience during peak sale times".
The partnership and subsequent ticketing changes will officially begin next season. Liverpool has previously expressed its desire to change the ticket purchasing strategy, both online and retail. 
SeatGeek will allow the club, which currently sits at the top of the Premier League, to deal with an overwhelming demand for its tickets more efficiently in the future .
Phil Dutton, vice president of ticketing and hospitality at LFC, stated: "After listening to fan feedback and following extensive discussions with supporters at our fan forums, we have been making various changes behind the scenes to the way we run our Members' ticket sales and the technology we use when welcoming supporters to Anfield.
"The SeatGeek platform will help make the ticket-buying journey clearer and more efficient with better functionality. Our supporters will have an improved experience, from purchasing the ticket initially right the way through to accessing the stadium, all with the goal of improving ticket availability."

SeatGeek's system will also help the club's ticketing integrity process as sides all around the world combat automated computer ticket purchasing. The new system integrates its dynamic queuing system to manage traffic volumes during busy periods, giving fans more clarity on where they are in the buying process via live updates.
Liverpool supporters will also be able to use the e-tickets directly on the mobile application, reducing the need to print off tickets before match days.
Peter Joyce, managing director of EMEA Sport at SeatGeek, concluded: "Few sports clubs in the world have the level of demand for their tickets as Liverpool FC and a key focus has been to deliver as efficient a sales process as possible and embrace the latest technology to streamline the process.
"It is a huge privilege for us to welcome Liverpool FC as a SeatGeek client and we are really excited to work with the club and continue to innovate and drive efficiencies for supporters wherever possible."

The deal sees Liverpool join divisional rivals Manchester City in implementing SeatGeek's ticketing system along with NFL's Dallas Cowboys and New Orleans Saints, MLS teams Portland Timbers and Seattle Sounders, and the Dutch FA and PSV Eindhoven.