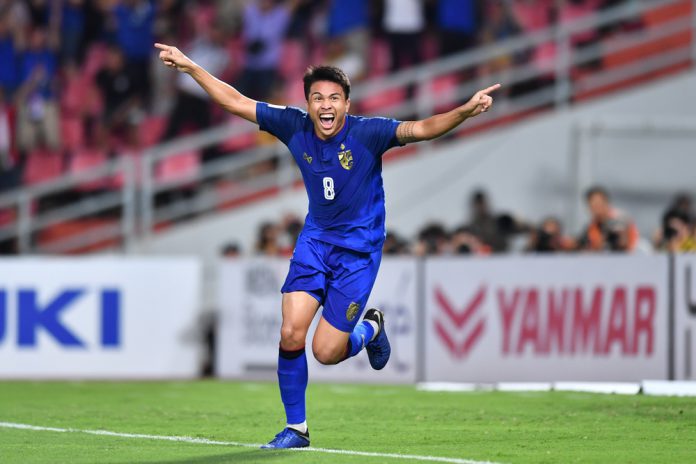 The Suzuki Motor Corporation has continued its support of the Asian football landscape by extending its title sponsorship for the ASEAN Football Federation (AFF) Football Championship or the more commonly named, AFF Suzuki Cup.
The partnership sees Suzuki sponsor the tournament for a seventh successive season, with its first sponsorship of the national tournament being in 2008.

AFF President, Major General Khiev Sameth commented: "On behalf of the ASEAN Football Federation, I would like to express our appreciation to Suzuki Motor Corporation for supporting our flagship event again. They have been a committed partner and have contributed significantly to the success of this tournament. We have enjoyed a great working relationship with them, and we look forward to being partners for many more years.
"The AFF Suzuki Cup connects the region in a spirit of friendship that transcends football and is one of the most thrilling events in this part of the world. As with previous editions, fans will once again pack the stadiums, with millions more following all the action on TV. We are excited and looking forward to the 13th edition of this prestigious competition."

Ever since the competition's introduction in 1996, the stature of the AFF Suzuki Cup has risen with every iteration, with 2018's cup garnering a record number of 752,945 fans who attended the matches.  
Kinji Saito, Managing Officer of Suzuki Motor Corporation continued: "We are proud to be a part of the AFF Suzuki Cup over the past 12 years. We have witnessed first-hand how the tournament gets better with every passing edition and it has never failed to capture the hearts and passion of the ASEAN fans.
"Suzuki marks its 100th anniversary this year, and we are reminded that our relationship with the ASEAN region goes back 90 years. As a company that always aims to deliver excitement, it is a great honour that we get to inspire dreams among fans again this year through the AFF Suzuki Cup."
The deal was brokered by Lagardère Sports, an organisation that aims to connect the Asian market with various sporting clubs and tournaments. The Asian market, particularly in sport, has recently become a potential landscape for various international companies and sporting organisations to connect to a wider audience.