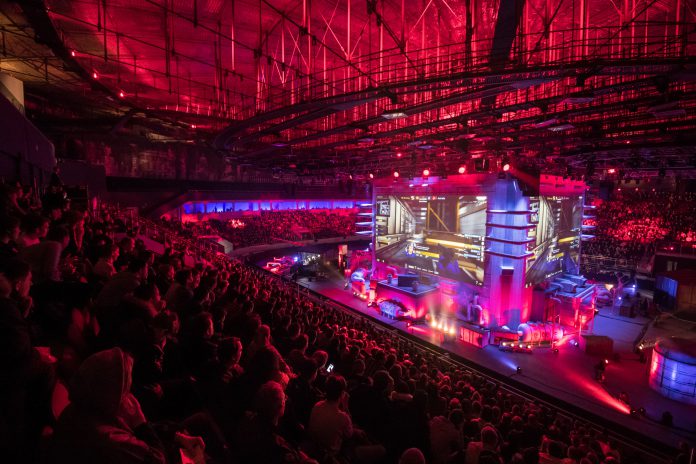 From sponsorships to industry-wide announcements, Insider Sport has you covered when it comes to the world of esports.

This edition takes a look at the LEC and LCS resuming its competitions, Heretics and Giants' new water sponsorship, CS:GO's latest TV deals and KIA's recent addition to its esports portfolio.

CS:GO acquires another European broadcaster

TV 2 Norway has announced that it has secured Norwegian media rights for Counter-Strike: Global Offensive's two major tournaments, the ESL Pro League and BLAST Premier.

The ESL Pro League is run by Dreamhack and ESL, meanwhile BLAST Premier is headed by its own company. 

DreamHack's Co-CEO Marcus Lindmark: "We're very pleased to announce this partnership with TV 2 Norway — their extensive knowledge and experience from broadcasting combined with the great content of DreamHack and ESL's CS:GO circuit, the ESL Pro Tour, means the Norwegian fans will have an exciting year to look forward to."

Alexander Lewin, VP of Distribution & Programming for BLAST, added: "We're delighted to renew our partnership with TV2 for 2020. With their excellent team, fantastic reach and great enthusiasm for esports, TV2 are the perfect partner to deliver BLAST to the Norwegian audience."

Both agreements will last for the duration of the competition's season, with the European broadcaster bolstering its sporting content amid various suspended campaigns.

Jansen Hagen, Editor in Chief for TV 2 Sports, concluded: "TV 2 has more than 25 years of experience as humble custodians of the Norwegian peoples' passion for sports, and we aim to do the same for esports."

BLAST's other regional broadcast partners to BLAST Premier includes DAZN, TV 2 Denmark, Winstrike, RTP, and ES1. The ESL Pro League on the other hand will be aired on Maincast, ProSiebenSat.1, and Telia Finland along with TV2 Denmark.

Heretics and Giants refuel with Font Vella deal

Font Vella has penned two new deals with Team Heretics and Vodafone Giants resulting in both teams being featured on the Spanish bottled water brand's products.

The company, owned by Danone Waters, will have separate Heretics and Giants themed packaging for the company's half-litre bottles and six-pack products, featuring a giveaway contest for customers.

Claudia Billstein, Head of Marketing at Font Vella, commented: "Esports are a clear opportunity for us to continue to bring healthy hydration habits through natural mineral water to the followers of this trend. We do it in an attractive way, speaking their same language and with a specific product designed for them."

Vodafone Giants had previously partnered with Font Vella last season, along with MAD Lions, Team Queso, and x6tence. Meanwhile, this is Team Hecatics first sponsorship with the bottled water company. 

José Ramón Díaz, CEO of Vodafone Giants, added: "It is great news that a brand like Font Vella, with whose values we fully identify, bets one more year on the esports sector and does it with us. Through this collaboration we will work to continue promoting healthy living habits.

LCS and LEC set to be completed remotely 

Riot Games has confirmed that the League of Legends European Championship (LEC) and League of Legends Championship Series (LCS) Spring Splits will resume with immediate effect after taking the decision to complete the campaigns remotely.

Riot's European and North American competitions were suspended last week due to health and safety concerns over the COVID-19 outbreak. However, The remaining five weekends of the LEC Spring Split will be played online with teams playing from the team's respective training centres.

A riot spokesperson explained: "The LEC will be implementing a variety of measures to protect competition integrity to the extent possible in a remote environment, including additional cameras to monitor the rooms the players will compete in, fully monitoring voice communications, screen recording, and remote control ability, on top of other measures currently being considered."

Later that day Chris Greeley, LCS's commissioner revealed that the North American compeition's scheduled 'Academy Rush', which normally takes place on Fridays, will be canceled and replaced with a new format. 
All Monday Night League matches will also be integrated into Saturday and Sunday broadcasts .

KIA cruises to Thunder Predator partnership

South American firm Thunder Predator has revealed that KIA has become the team's automotive sponsor across all its esport titles.

Primarily known for its Dota 2 team, Thunder Predator will feature in KIA's various promotional work in esports, with the Peruvian heavyweight also promoting the Korean companies brand across its social media.

Diana Conteras, Marketing Manager for KIA Peru, spoke on the deal: "At KIA we are very excited to accompany the Thunder Predator team and thus continue to contribute to the development of the sport of esports in Peru."

The partnership continues KIA's global commitment plan to support esports, with the firm previously sponsoring North American side Counter Logic Gaming, whilst also establishing a long term partnership with the LEC.

Last year Thunder Predator;'s Dota 2 side claimed 12 event victories whilst also securing a 9th-12th placed finish at The Chongqing Major in January 2019.