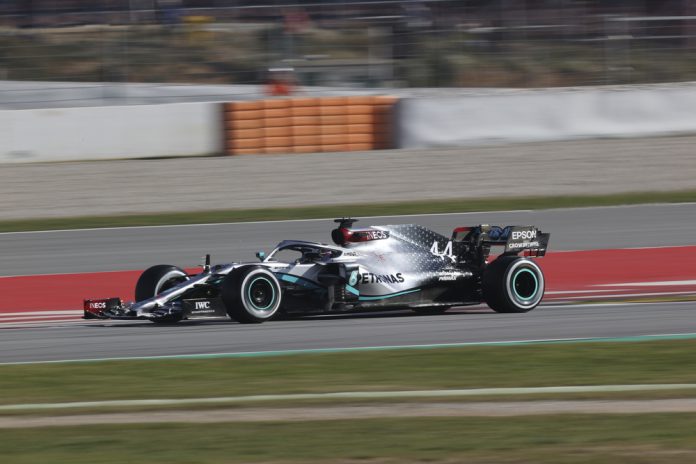 F1 side Mercedes-AMG, UCL and UCLH have helped develop a COVID-19 breathing aid which can be rapidly reproduced in order to provide the NHS with the tools to help patients with serious lung infections breathe more easily.
The new device, which has been recommended for use by the Medicines and Healthcare products Regulatory Agency (MHRA), was adapted from the Continuous Positive Airway Pressure (CPAP) equipment which has been used throughout Italy and China.
Using Mercedes-AMG High Performance Powertrains (Mercedes-AMG HPP), alongside mechanical engineers at UCL and clinicians at UCLH, the new CPAP has been approved by the NHS for use as soon as possible.
UCLH critical care consultant Professor Mervyn Singer (UCL Medicine) said: "These devices will help to save lives by ensuring that ventilators, a limited resource, are used only for the most severely ill.
"While they will be tested at UCLH first, we hope they will make a real difference to hospitals across the UK by reducing demand on intensive care staff and beds, as well as helping patients recover without the need for more invasive ventilation."
As Singer stated, the devices, which took fewer than 100 hours to create from the initial meeting, will be first sent for clinical trials before being rapidly rolled-out to hospitals around the country. 
The device was supported by Mercedes through the 'Project Pitlane' initiative in which a collective of UK-based Formula 1 teams and their respective technology arms have coordinated with the UK government to help manufacture medical devices.

Andy Cowell, Managing Director of Mercedes-AMG High Performance Powertrains, stated: "The Formula One community has shown an impressive response to the call for support, coming together in the 'Project Pitlane' collective to support the national need at this time across a number of different projects. 
"We have been proud to put our resources at the service of UCL to deliver the CPAP project to the highest standards and in the fastest possible timeframe."
The collaboration, supported by the National Institute for Health Research UCLH Biomedical Research Centre, has carried on the sporting world's impact on attempting to combat COVID-19. This month Manchester City and Manchester United donated £100,000 to help food banks in an attempt to make it easier for people during the country's lockdown. 
Now it seems that teams are taking it a step further and are trying to also tackle the virus head on.

Professor Tim Baker (UCL Mechanical Engineering) concluded: "Given the urgent need, we are thankful that we were able to reduce a process that could take years down to a matter of days.
"From being given the brief, we worked all hours of the day, disassembling and analysing an off-patent device. Using computer simulations, we improved the device further to create a state-of-the-art version suited to mass production.
"We were privileged to be able to call on the capability of Formula One – a collaboration made possible by the close links between UCL Mechanical Engineering and HPP."