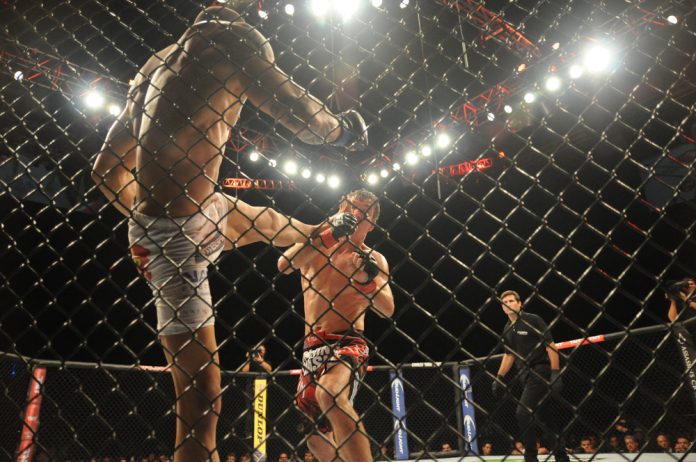 UFC president Dana White has revealed that the company will begin producing fights next month for the 'foreseeable future' at the MMA organisation's APEX facility in Las Vegas, Nevada.
In an Email statement from White to Variety, the president has revealed plans to use the facility to air and host fights starting in May, when the Nevada COVID-19 restrictions are expected to be loosened.
White told Variety: "We built the APEX facility next door just in time to save the day from this pandemic. Live fights will be produced out of there starting next month and for the foreseeable future."
The news follows White's recent claims that he was close to securing an island in which international fights could occur due to there being no specific travel restrictions. However, since the initial report came out there has been no news on that endeavour.

Shortly after White proposed fight Island, UFC 249 was subsequently postponed following ESPN and Disney intervening in the event, asking for it to be cancelled.

White told the associated press: "I was ready to go on Saturday, but Disney and ESPN asked me to step down."
"I love and respect my partnership with them so I postponed the event."
The event was billed as being located live on ESPN with no location revealed. However, it seems as though UFC's APEX facility, which is located next to the firm's headquarters, will be its base of operations providing that COVID-19 restrictions in Nevada remain as they are. 
The facility, which opened last year, features a 130,000 square-foot production hub and an arena space, according to UFC's website, making events in the location highly probable. 
Insider Insight: Dana White and UFC are determined to continue providing events during the COVID-19 crisis, with the firm's major partners having to step in and cancel the most recent events. However, if Nevada laws to prevent events do end in April, as expected, then UFC will be able to provide fans with MMA shows in a safe and secure manner.