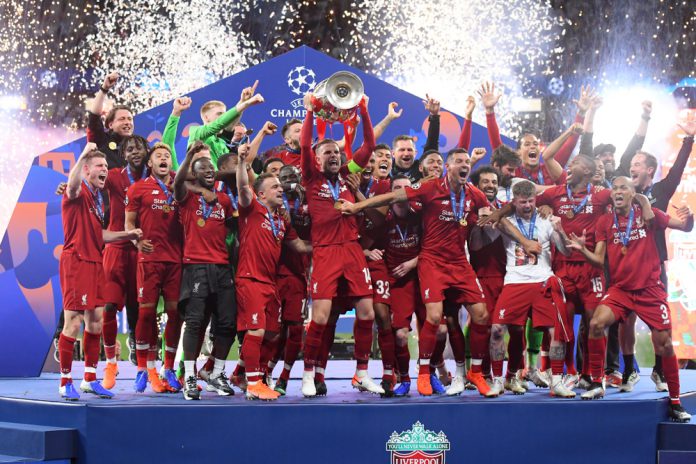 Telecommunications company Telefonica has seemingly secured Spanish broadcast rights to the UEFA Champions League for €1.1 billion starting in 2021, a first for the company.
The competition's broadcast rights in Spain was expected to be contested by DAZN as the streaming service looked to secure a major European acquisition, whilst also pushing up the value of the sale.

However, according to reports, the recent events of COVID-19 had left the streaming service no choice but to halt on making a bid in an attempt to financially stabilise its business. This is due to DAZN's scheduling being severely hampered due to sporting postponements.
Spanish website Palco 23 has reported that Telefonica's exclusive deal with UEFA will cost the firm around €360 million per season, with the company looking to distribute its rights to various broadcasters in Spain. While the deal has not yet been officially confirmed, the Spanish website has confirmed that the purchase is essentially completed.
The Champions League packages will likely be offered to OTT providers such as DAZN Spain and Mitele Plus, among others. Moreover, prices are expected to vary depending on the amount and importance of the matches involved.
Overall the company, which also owns Spanish telecommunications brand Movistar, has committed vast amounts of its resources in securing football rights in the country. Palco 23 has claimed that in total, over €3 billion has been spent by Telefonica on Spanish football rights, which includes broadcast deals for La Liga and LaLiga 2.
Insider Insight: In recent years Telefonica has been a prominent figure in securing sporting broadcast rights in Spain and it seems that the landscape will remain the same for the foreseeable future. 
The deal also represents how crucial UEFA's premier tournament is to broadcasters with telecommunication firm's spending over €1 billion in broadcasting rights, despite short term financial instability due to the coronavirus.