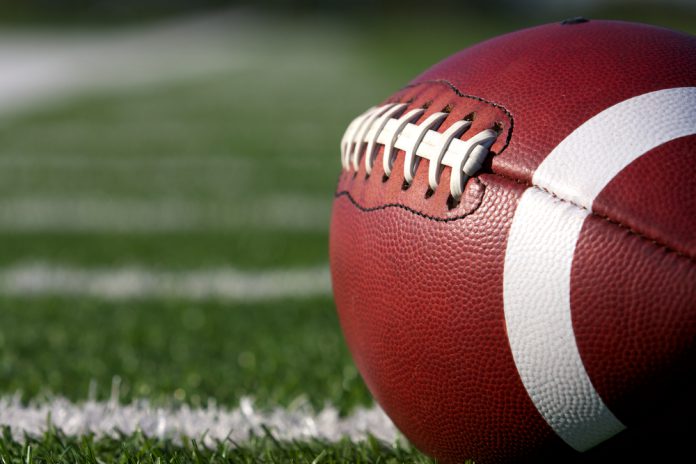 American Football head protection and innovation organisation, Riddell, has officially announced a partnership with sports science and analytics company Catapult which aims to further integrate emerging athlete data in American Football. 
As a result of the partnership, smart helmet technology 'Riddell InSite' will now integrate its advanced impact data into Catapult's XOS video system, with the new partnership now set to provide coaches with unique information that can be used to reduce head impact exposure and improve player performance. 
Thad Ide, Riddell's Senior Vice President of Research and Product Development, stated: "A partnership linking Riddell InSite – the premier smart helmet technology with Catapult's XOS – the premier video analytics system — is important for the future of the game. As football evolves, so should the tools available to coaches. 
"We want to deliver relevant, insightful information that can inform player protection decision-making, help them improve performance and potentially create a competitive advantage for their program. This is going to give elite-level programs a new tool to bring video context to situations of elevated on-field impact exposure."
Riddell InSite uses over seven million on-field player impacts, collated over nearly two decades, as the foundation for an analytics platform that provides actionable information to coaches and other football staff members. 
This smart helmet data collection technology is seen as a step towards improving playing behavior and training by providing coaches and players with a deeper understanding of the head impact landscape during practice and game competition. 
Moreover, Riddell is also now set to offer a new suite of services including an advanced level of impact analytics, automated reports, and positional benchmarking starting with the 2020 season.
Karl Hogan, Senior Vice President of Partnerships and Communications at Catapult, added: "As analytics and data collection in football continues to grow, so does the need for these tools to work in concert with one another. We see an opportunity to help bridge the gaps that exist with impact and video data. This partnership will bring game-changing technology that benefits coaches and players and continue to help advance the game."
The integration of InSite data into Catapult's XOS will allow coaches to sync video and athlete performance metrics with on-field head impact data and training opportunities. 
This new capability will Catapult's XOS and Riddell InSite bring relevant data to staff which in turn will enable them to better manage athlete behavior to directly affect performance.