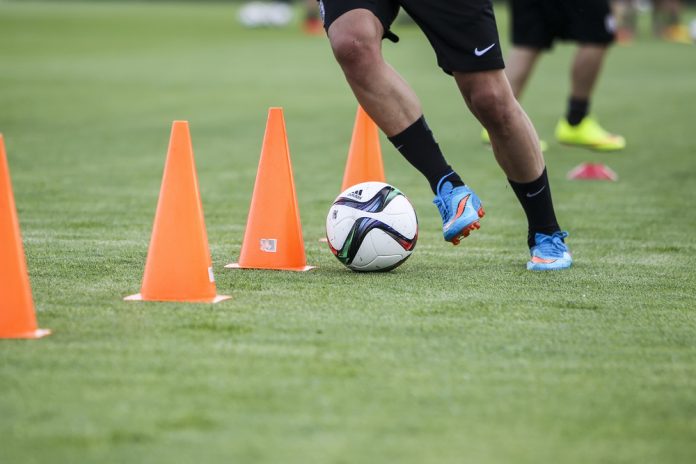 Wearable sports technology firm Catapult has launched a new player physical distancing feature, allowing athletes and teams to ensure that social distancing requirements are being met during competitions and training. 
The on-demand report calculates the distance between players and quantifies how much time each athlete spends in close proximity to others. Moreover, the solution also highlights how much time each individual player spends in close proximity to other athletes. 
Catapult's new feature is currently being used by Bundesliga and Premier League teams to assist with the safe return of professional sports following global lockdown periods. The firm's decision to add this new feature to its tech comes as many leagues require a report of the number of instances and the amount of time players spend in close proximity. 
Early research by the wearable tech firm has already been conducted, with football showing just over three seconds of physical proximity instances. In addition, the majority of the encounters are less than a second. This data will be reassuring to teams looking to safely return to training as, according to studies reported by Catapult, this is much lower than the threshold to contact COVID-19.

The research will be particularly insightful for the Premier League as yesterday it was announced that it will return to contact team training following an unanimous vote.

As clubs prepared to resume training, a clear priority had been put on player welfare with initiatives such as increased sanitisation of training facilities, regular athlete testing, more comprehensive wellness questioning, alongside Catapult's new proximity report being introduced.

Catapult has conducted similar research in Australian football, with the goal to implement the new feature in rugby, basketball, ice hockey, and American football over the coming weeks as athletes globally start to resume team-training.

Insider Insight: Catapult's new feature will undoubtedly help athletes and teams during training, ensuring that social distancing measures are followed as much as possible. The data will also be useful for the competition organisers in order to monitor how teams are implementing safety regulations and guidelines.