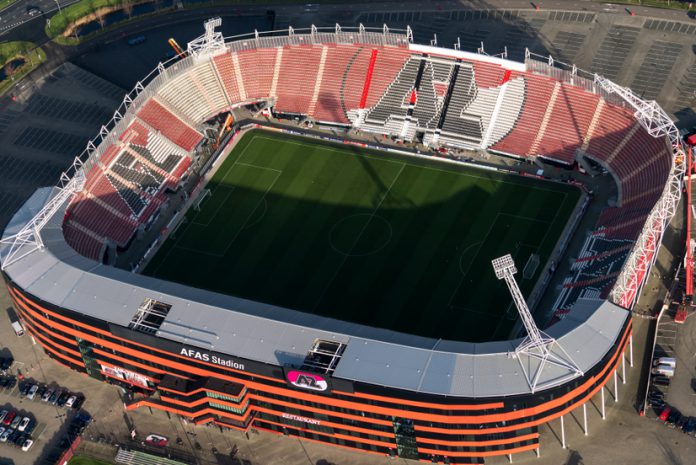 Eredivisie side AZ Alkmaar has signed a five-year partnership with Nike to become the club's new official kit supplier.

As part of the deal, the club's fan centre at the AFAS Stadium will be renovated into a Nike store which will feature the new AZ 2020-2021 kit alongside the manufacturers own sports and casual wear.

The store is expected to be refurbished by the end of June with the kits officially being available on 1 July, 2020.
AZ Alkmaar CEO, Robert Eenhoorn, stated: "We are very proud that the world's largest sports brand has joined the club. Nike is a sports brand that spreads all over the world and is known for its reliability and innovation. Its core values ​​are well suited to AZ. This partnership helps AZ grow in new markets."
The Dutch club's new partnership ends AZ's five-year relationship with current kit supplier Under Armour after the duo signed a deal in 2015.
Regarding the club's partnership with Under Armour coming to an end, AZ's commercial director Michael Koster emphasised: "After five great seasons, a very pleasant cooperation has come to an end. Under Armour has proven itself as an exceptionally professional partner that stands for top quality."
Moreover, Koster has also expressed his delight over the deal stating that he is 'honoured' for a brand like Nike to be partnering with the football club.
AZ finished the Eredivisie in peculiar fashion as its season was null and void due to the ongoing COVID-19 pandemic. However, with the side competing for the title and currently second in the league, the Royal Netherlands Football Association (KNVB) awarded AZ with a Champions League qualifying spot. 
For Nike, the deal continues to expand the sportswear brand's growing football portfolio. Along with the Eredivisie side Nike is also the official kit supplier for Liverpool FC, FC Barcelona, ​​Paris Saint-German, and AS Roma among others. 
Insider Insight: AZ's new partnership with Nike could potentially help propel the brand to a greater mainstream audience, alongside the club's Champions League exposure if they qualify to the group stages. For Nike this is the company's third Eredivisie collaboration highlighting how the brand sees the league as a valuable market.