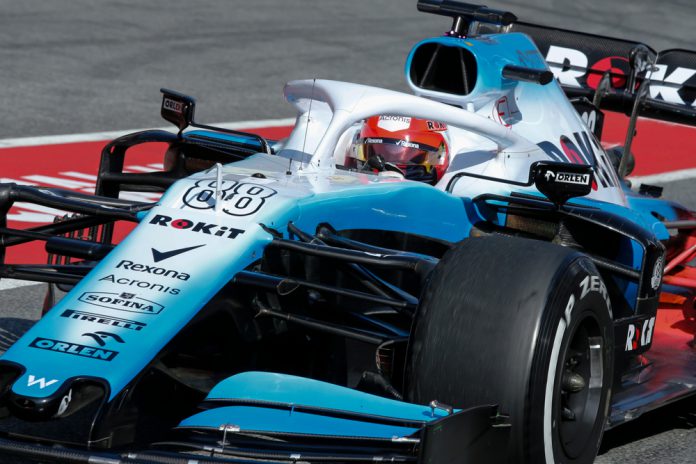 Formula 1 side ROKiT Williams Racing has announced the appointment of long-time McLaren operations chief Simon Roberts as the team's F1 Managing Director.
The newly created role sees Roberts take overall responsibility of the design, development process, racing, factory operations and planning of the manufacturers F1 sector, further strengthening its leadership team.
Claire Williams, Deputy Team Principal of ROKiT Williams Racing stated: "Simon will bring enormous experience and knowledge to the Williams team, and we are delighted that he is joining us when we head back to work after this long enforced F1 shutdown.  He will lead a highly talented team that's looking forward to designing and developing the next generation of Williams F1 cars."
As alluded to prior, Roberts has served across multiple roles for McLaren's F1 team, the most recent being his appointment as COO in 2017. He had also spent 14 years as the firm's Operations Director. 
The newly appointed managing director also was seconded to Force India Formula One for the 2009 season and as Chief Operating Officer. During his stint he was responsible for all team F1 operations, similarly to the control Roberts will have at Williams. 
Roberts will officially join Williams on 1 June where from then on he will report to CEO, Mike O'Driscoll and take responsibility for the manufacturer's F1 technical, operations and planning functions.

The current F1 season has yet to begin after the global health pandemic halted almost all live-sporting events. However, the motorsport organisers have identified a July start date in Austria with a reduced race schedule in order to smoothly deliver its world championships.
Insider Insight: Having an experienced name like Simon Roberts at Williams is a step in the right direction for the F1 side especially as they look to bounce back from questionable performances in recent years. 
Both Claire Williams and Mike O'Driscoll have ensured its fans that they will reshape its business model and by creating a new definitive leadership position it shows that the manufacturer is looking to change things up in order to improve performances.