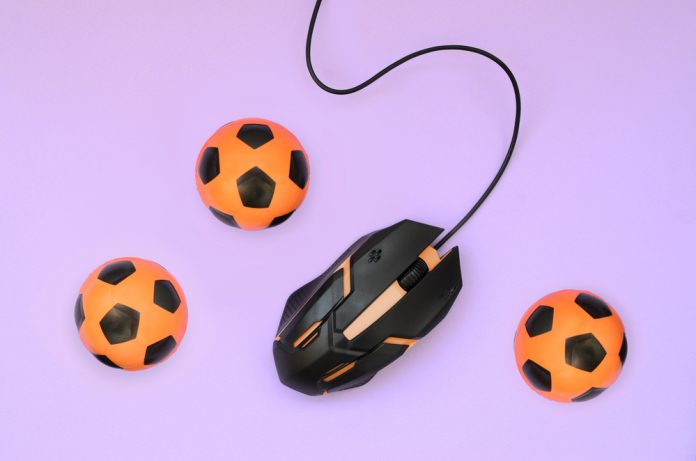 From sponsorships to industry-wide announcements, Insider Sport has you covered when it comes to the world of esports.
This week's edition takes a look at EveryMatrix's esports betting report, the IESF appointing a new president and WFH Leagues' latest partners.

EveryMatrix reveals significant esports betting growth 
EveryMatrix has detailed that esports has witnessed a 40 times growth in its betting sector, according to the iGaming platform provider's 'State of Esports Betting Report 2020'.
According to the report, the sudden increase is largely due to the rising popularity of sports-centric titles, such as FIFA20 and NBA 2K, in the esports betting landscape. EveryMatrix ultimately identified that FIFA and NBA 2K are making up 80 percent of the betting volume, highlighting the importance of sports games to the esports gambling sector.
Nevada Gaming Control Board's approval of wagers across some of esports' major leagues has also demonstrated a change in the sector's perception. Moreover, bettors aged between 26 and 35 have shown an increase in esports activity, partly due to the live-sport hiatus caused by COVID-19. 
In 2020 almost half of esports' core betting audience has been in the 26 to 35 demographic, rising from 27.63 per cent to 43.88 per cent. EveryMatrix also accumulates this rise in esports betting to the Formula 1's Virtual Grand Prix Series, along with other sports creating online virtual competitions, as this has provided the scene with more eyes on the industry, generating more interest during the global lockdown period. 
The State of Esports Betting Report 2020, which is available to download for free, also discusses the increased transparency in the esports betting sector, among other topics.
The International Esports Federation replaces Webster with Marinescu as president
The International Esports Federation (IESF) has appointed the International Judo Federation's chief media & marketing officer Vlad Marinescu as its new president after Colin Webster stepped down due to 'circumstances resulting directly from the COVID-19 crisis'.
The IESF is a global organisation tasked with legitimising esports as a recognised sport, with its importance over the last few years growing as competitive gaming aligns with more traditional markets.
Webster stated: "I have always believed that a leader, like the organisation itself, must always serve its members. The challenges of the current crisis has sorely tested my efficacy in serving those who elected me, and after long and hard introspection.
"I have absolute confidence knowing that the IESF will continue to flourish through this next chapter. There is no doubt in my mind that IESF shall continue to unite that which is fractious, protect the esports athlete, and deliver more than ever before."
As well as his position at the IESF and the International Judo Federation, Marinescu is the president of the United States Esports Federation.
Marinescu added: "We are truly indebted to President Webster. His life has been committed to public service. We are fortunate that we managed to convince him to stay on the board to continue to provide sage advice. The solid foundations that IESF is built upon is down to Colin who has shown tremendous leadership in growing IESF as a truly global esports governing body."
WFH League pens Razer, Playbox.GG and G-science partnerships
The WFH League, an upcoming corporate esports competition which sees companies compete against each other, has announced Razer, Playbox.GG and G-science as its latest partners. 
Razer has been revealed as the league's lead sponsor for its inaugural season. Moreover, Playbox.GG will be the competition's technology partner which will enable the firm to provide the WFH League with a tournament platform and main site for the tournament.

Yann Salsedo, Head of Esports for Razer Europe, commented: "The WFH League is a great way to keep in touch with workmates, take on other teams and have fun, whilst helping raise money for a fantastic charity.  The WFH league aligns perfectly with a number of activities Razer has initiated to encourage people to stay at home and work from home if they are able.
Stephen Hanna, Managing Director of Playbox.gg, added: "Playbox was built to support businesses venturing into esports by providing solutions for their infrastructure needs. We're excited to work with the WFH League in their inaugural season later this month. We're looking forward to providing a unique experience to players participating in tournaments and engaging in esports from the comfort of their homes and offices."
G-Science has also been revealed to be the league's health and performance partner for its Counter Strike: Global Offence section.
The online competition, a joint venture between Esports Insider and Platform, will see a variety of companies from 18 May, 2020 compete in CS:GO and FIFA20 matches with its confirmed participants expected to be announced soon. 
MAD Lions renews Global Sports Innovation Center deal
League of Legends and CS:GO organisation MAD Lions has renewed its partnership with the Global Sports Innovation Center powered by Microsoft for the 2020 season.
The Global Sports Innovation Center was designed to provide MAD Lions, and other participating companies, with new business opportunities with the Spanish brand being the only esport organisation being included in the non-profit organisation's initiative. 
Samuel de Luque, Partner of MAD Lions, stated: "For us it is an honor to be able to be part of GSIC powered by Microsoft as the only esports club. Together with GSIC we are going to promote the development and implementation of the most advanced technologies in esports to contribute to the development of the sector."
Iris Córdoba, General Director of the Global Sports Innovation Center, continued: "Since the beginning, at GSIC we have been committed to the growth of Esports by promoting innovation solutions that help the sustainability of this sector, as well as accompanying sponsors. For us, the success of the GSIC is the success of our members and we are pleased that MAD Lions was the first Esports club to join our center with a very clear vision of betting on membership in a business network that provides knowledge and new opportunities in their sector. "
The deal will see MAD Lions continue to develop its brand which has been enhanced thanks to its recent performances in the League of Legends European Championships (LEC) in which the side finished third in the spring split.