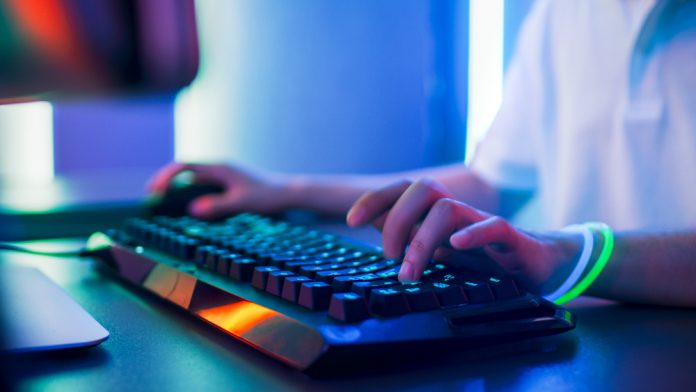 In recent months esports has grown in prominence as fans look to find a form of entertainment that can substitute for the lack of live sporting options. 
This has inevitably brought esports and sports closer together, strengthening the two sectors, creating a bridge in which sporting organisations can use competitive gaming players, teams or events to boost fan engagement opportunities.
However, some organisations have also looked at esports as a potential opportunity to expand businesses. Bundesliga side Schalke 04 has established itself in FIFA and League of Legends over the last few years and now more clubs are eyeing potential investments.

As a result it has led to the formation of Munster Rugby Gaming, the first rugby union side to establish an esports brand after merging with Phelan Gaming. Insider Sport spoke to Munster Rugby Gaming's owner Ciarán Walsh about how the relationship between esports and sports will continue to develop in the future.
"I think that more and more esports and sports are becoming connected especially through these tough times where sports has been on hiatus and the sports stars that would usually be competing on the pitch, or for F1 fans, on the track, they have all turned to, what is, more or less esports tournaments," said Walsh.
"The Sky F1 TV channel is now showing 'virtual' Grand Prix where drivers like Charles LeClerc and Lando Norris compete on the F1 game instead of in real life. Liverpool star Trent Alexander Arnold competed in a ePremier League tournament against other players from around the league on FIFA20. 
"Munster getting involved also shows how close esports and sports are getting to each other. This is more down to the preparation and high-performance environment that both sports and esports teams must create for their players to help prepare them for game day. 
"The benefit of having Munster work with us is that we can use the knowledge and experience that they have gained through the many years that they have been doing this, to help us with our own development."
Munster Rugby is one of the biggest sporting teams in Ireland, alongside domestic rival Leinster Rugby, with two Heineken Cup victories (2005/06 and 2007/08) and three Pro14 championships to its name. Walsh believes that as more high profile organisations, from a variety of sports, start to be integrated into the esports sector then the industry as a whole will benefit from the knowledge acquired through traditional sporting practices.
He explained: "I think being affiliated with Munster Rugby will grow the esports industry due to the fact that it will bring a lot more attention to the space. This is the first Rugby team to get involved in esports and with that, it brings a whole host of potential new fans, sponsors or even just casual viewers. 
"From a personal perspective, it is incredible that I have the ability to pick the brains of individuals that work for Munster Rugby and translate that knowledge over to Munster Rugby Gaming. We are gaining people with expertise in areas that we are only starting to learn about and develop for ourselves which is invaluable."
The side's first foray into the esports scene will be in DreamHack and Riot Games' League of Legends competition, the NLC, which features teams from the UK, Ireland and the Nordic's. Whilst the side's inclusion is partly due to Phelan Gaming, the organisations former identity, previously competing in League of Legends, it has differed Munster Gaming from other sport firms which normally integrate themselves into sport-centric titles first such as FIFA, NBA2K or Rocket League.

With the recent global health pandemic, sporting organisations have begun to understand the importance of esports in engaging its fans and also tapping into another demographic that might have not been available to them in the past. This greater understanding, according to Walsh, could lead to even more sides in the future investing in, or even creating, esports organisations. 
He concluded: "I think, especially in these hard times, more companies are starting to see how impressive esports is and that involves sports organisations. I wouldn't be surprised if these times lead to a rise in the number of teams making an entry into esports titles or associate themselves with esports teams. I think people are starting to become more accepting to esports and are seeing how much work actually goes into becoming a pro player and what it takes to be the best."