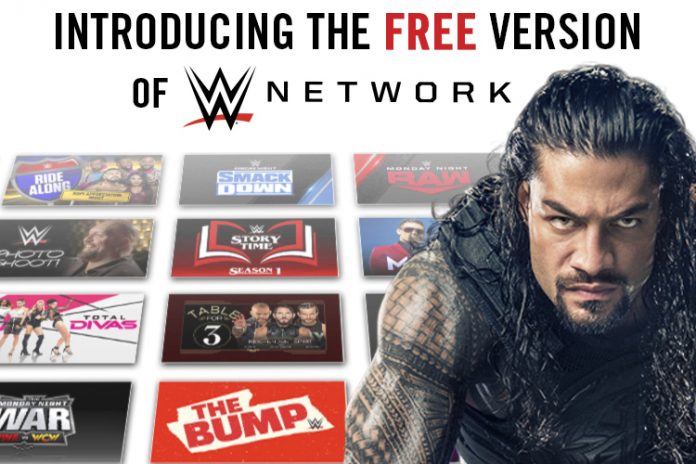 World Wrestling Entertainment (WWE) is looking to be the 'last man standing' when it comes to fan engagement, shifting its digitisation strategy with the launch of a free version of its WWE Network.

The over-the-top streaming service will now provide fans around the world with a slim-lined version of the WWE Network, featuring original series, recent and historic wrestling shows and PPV's, and a new weekly talk show called 'Raw Talk'. 
In total, the sports entertainment company has unlocked over 15,000 WWE titles, available to stream immediately. 
Jayar Donlan, WWE Executive Vice President, Advanced Media stated: "The launch of WWE Network's Free Version is a key component of our company's digitisation strategy and a new way for all fans to be able to experience premium WWE content. 
"As we continue to reimagine WWE Network's offering, the free version will serve as an effective way to reach a broader group of consumers and allow them to experience the history and spectacle of WWE."

WWE has revealed that no credit card will be required to access the new free services, with users gaining the OTT platform's video library after downloading the WWE App on any device, including TVs, gaming consoles, mobile phones, tablets and computers.
Moreover, WWE's free content library also includes its highlight shows such as 'Top 10, WWE's The Bump, WWE Now, The Best of WWE and WWE Timeline'. Customers will also be able to upgrade their free subscription to WWE's 'premium' tier if they wish to access all of the streaming services content.

Insider Insight: WWE's shift in strategy has created a tier list which will be able to provide fans with endless wrestling content whilst live sport slowly returns. Moreover, the WWE Network's free feature could entice relapsed fans to purchase its premium service, in addition to keeping fan engagement high whilst the wrestling promotion produces behind closed door wrestling events.