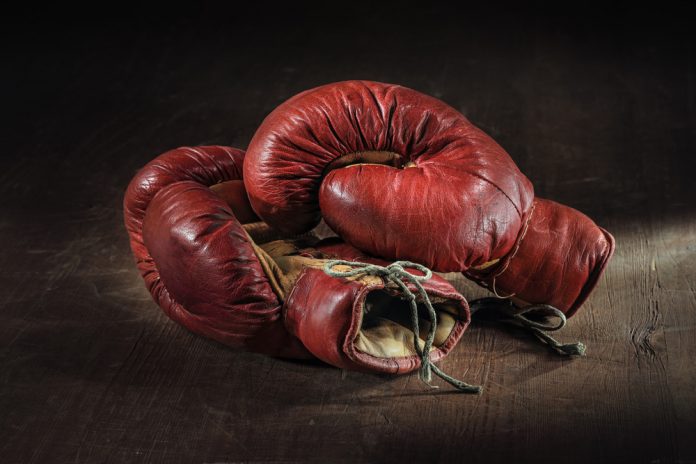 TrillerNet has acquired combat sports media company FITE, enhancing its OTT streaming and PPV capabilities as well as AI-driven content, with a strong focus on professional boxing.
The takeover is an expansion of an ongoing partnership between FITE and TrillerNet's Triller platform – which is a rival to global social media app TikTok – with the duo intending to create a '360-degree content engine'.
Prior to the acquisition, the most notable collaboration between Triller and FITE was a cooperative broadcast of the exhibition bout between former heavyweight world champion Mike Tyson and former-four-division champion Roy Jones Jr.
FITE had acquired the exclusive digital rights to the match in the US and Canada, whilst Triller presented the event via its Triller Fight Club promotion, blending digital streaming and social media in order to market the fight to a younger viewership.
"Triller has an exceptionally visionary executive team that is revolutionising the world of sports and entertainment," commented Kosta Jordanov, Co-Founder and Chief Executive of FITE.
"We are very excited to be a part of and play a role in this process. As part of the TrillerNet, FITE will become the exclusive global digital distributor of all Triller Fight Club events going forward, and this content relationship is planned to expand in exciting new ways. 
"We will continue to work with and serve all our content partners, and we look forward to bringing Triller's significant user base and promotional clout to all the major events we carry on the FITE platform."
Additionally, FITE has streamed over 5,000 live boxing events over the past five years, having struck agreements with high profile promotion organisations such as Eddie Hearn's Matchroom Boxing and Bob Arun's Top Rank, in addition to the ONE Championship MMA tournament and World Wrestling Entertainment (WWE).
This has resulted in the streaming service providing coverage of fights involving some of the most marketable names in the sport. In addition to the bout between Tyson and Jones Jr, FITE has broadcast matches involving Tyson Fury, Saul 'Canelo' Alvarez and Floyd Mayweather Jr.
The company also streamed the popular 2019 contest between YouTubers Logan Paul and KSI and claims to have over ten million users and four million registered sports and entertainment fans. 
"FITE has been a fantastic partner, and the synergy between the two businesses and teams was clear from day one," said Bobby Sarnevesht, Chairman and Co-Owner of Triller, and Ryan Kavanaugh, Co-Owner of Triller, in a joint statement.
"With our acquisition of FITE, we bring into TrillerNet their stellar technology, valuable customer and content partner base, and one of the most experienced executive teams in this space. 
"The deal represents our ambitions to not only expand Triller Fight Club and grow FITE's distribution relationships, but also to reimagine what, how and when premium music, sports and entertainment is delivered to today's audiences."
As well as presenting FITE's coverage of the Tyson vs Jones Jr fight in November 2020, Triller Fight Club will also promote Teofimo Lopez's world lightweight title defence against George Kambosos, having outbid both Matchroom Boxing and Top Rank in the International Boxing Federation's (IBF) tendering contest.