Ariff Sidi, general manager and chief product officer, Media Platform at Verizon Media writes for Insider Sport about how broadcasters can enhance the viewing experience of live sporting events to combat behind-closed-door atmospheres.
Following the restart of the Bundesliga in May, the return of the English Premier League on 17 June, and the NBA in July, many sports leagues around the world are hoping to follow suit and resume their seasons or kick them off a little later than planned.
However, any sport that is deemed safe enough to make a return is likely to be played behind closed doors, without fans. Among the many challenges for broadcasters is how they can capture the excitement of live sports for audiences when a game is possibly being played in an empty venue. 
Crowds play an important role in contributing to the atmosphere of live sports. A significant amount of screen time and screen real-estate in a live game is actually of the in-venue crowd – either as background or when capturing spectator reactions. The loss of sights and sounds will almost certainly have an impact on the experience of someone watching from home on a screen.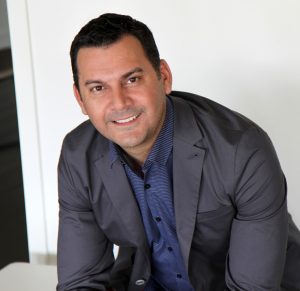 Broadcasters should consider how they can meet this challenge head-on and find ways to bring some of the shared emotion back to the viewing experience that would otherwise be lost due to empty venues. Broadcasters that are unable to create engaging experiences for audiences risk a dwindling viewership. This will likely reduce advertising spend – an already impacted sector due to COVID-19. 
Compared to traditional TV, over-the-top (OTT) platforms are uniquely positioned to drive engagement among sports fans because the underlying technologies naturally allow for a more interactive experience. At Super Bowl LIV, multi-angle playback powered by Verizon's 5G enabled the viewer in the stadium to see the game from any number of angles. Imagine the potential of this technology to enhance the in-home viewing experience.
However, it's important to note that before broadcasters rush to integrate applications to drive audience engagement, they need to have the right streaming tools to support them. For example, broadcasters need to be prepared for higher levels of traffic than usual for live sporting events as it's not only fans who would normally be watching the match in person who will be viewing it online. Due to the lack of live sports as a whole, the first sports to return will experience a surge in traffic as would-be-in-stadium crowds; fans as well as general sports fans in general, desperate for some live sports action, will all be tuning in.
Broadcasters can prepare for the influx of traffic by ensuring that they have the bandwidth and capacity to deliver TV-like experiences to potentially millions of viewers. Alongside capacity, broadcasters need to reduce streaming latency, or time behind live, so the experience is as seamless as possible. 
Once broadcasters are confident that they can deliver streams in real-time to every viewer, even when there are huge spikes in traffic, then they are ready to integrate new applications and features which will help recreate the live sports experience for viewers at home. One avenue that we may see broadcasters explore is allowing for some form of sentiment capture from viewers, similar to how popular mobile live-streaming apps communicate viewership and popularity back to fans in the shared experience. 
For example, viewers could vote on if they think a foul was deserved or unfair or if they believe a team should have been awarded a penalty. Alternatively, they could provide viewers with the option to allow capturing of video from their device's camera to use for fan reaction shots. 
Applications such as these encourage active participation in the game and taps into the popularity of the second screening experience, where viewers often take part in social media discussions during a live sports match and share their reactions for key moments in the game. Integrating this experience into an OTT environment will result in greater engagement and viewership for broadcasters, which in turn will help them retain spend from advertisers.
While the absence of in-venue crowds will undoubtedly change the live sports experience, right now there's an opportunity for broadcasters to demonstrate their creativity by finding new ways to keep sports fans fully immersed in the action.